six feet | between us
A project by Derek Boswell and Kevin Heslop
McIntosh Gallery commissioned photographer Derek Boswell and writer Kevin Heslop to collaborate on a series of texts and images based on their experience living in London, Ontario during the Covid-19 pandemic. Ten of Boswell's photographs along with responsive texts by Heslop will be shared weekly weekly beginning on October 29, 2020.

About the artist
A graduate of Western University's Department of Visual Arts, Boswell is known for images of defeatured, uninhabited urban and suburban environments that evoke the emptiness of contemporary public space.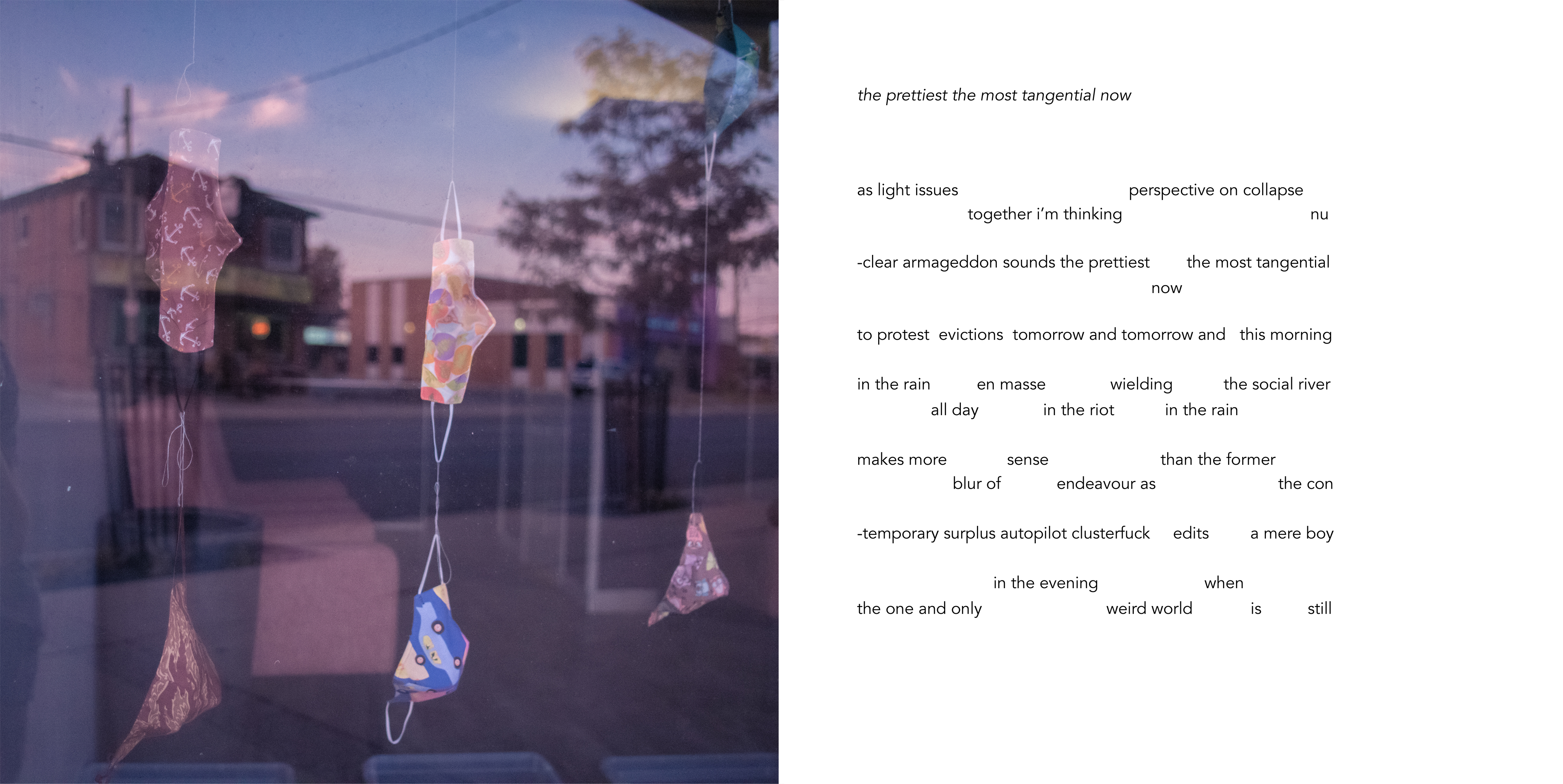 Derek Boswell, Window Dressing. Taken on August 13, 2020 @ 19:32 with a Full-Spectrum Converted Sony A7R.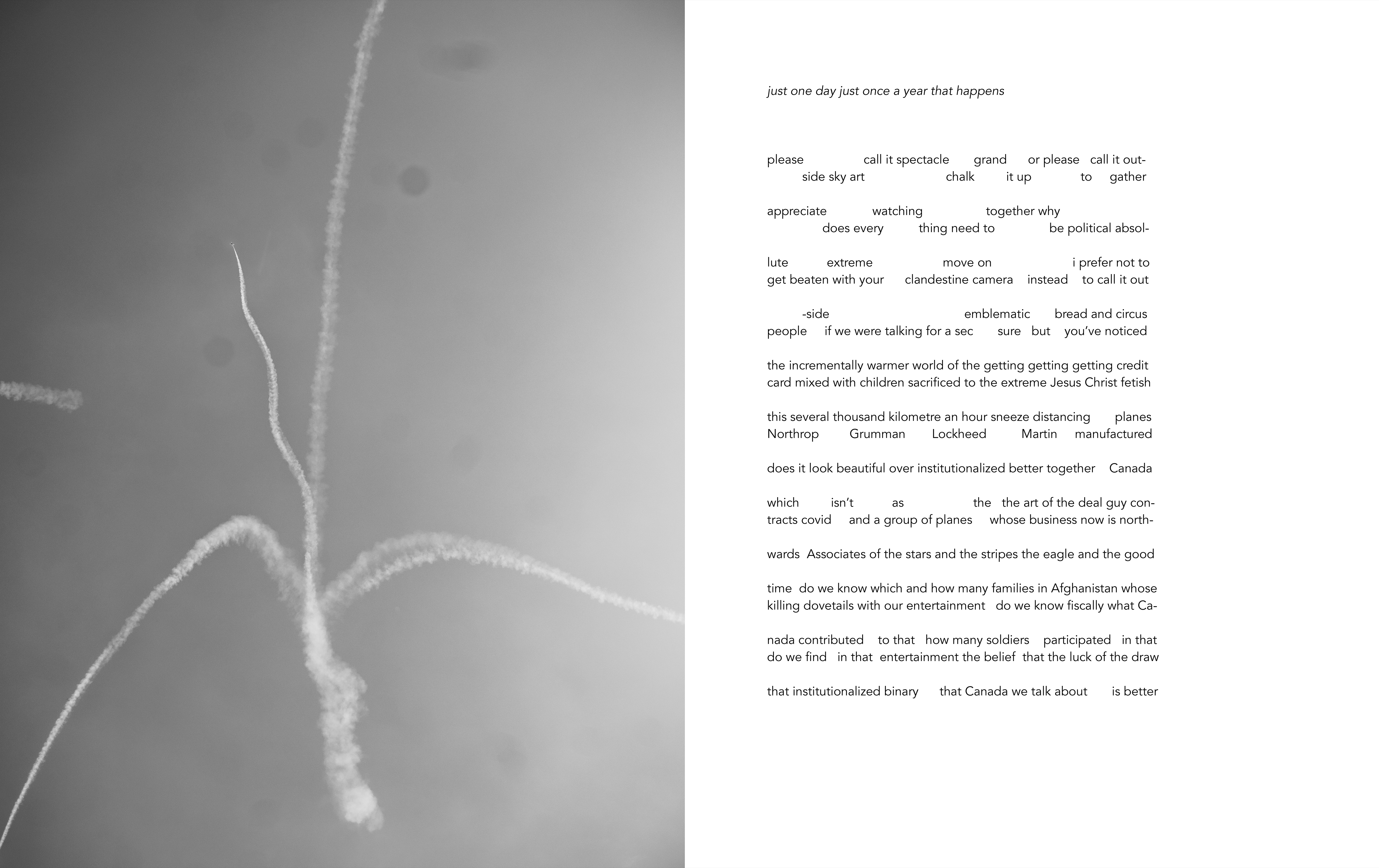 Derek Boswell, Maximal Distancing. Taken on September 12, 2020 @ 15:44 with a Full-Spectrum Converted Sony A7R.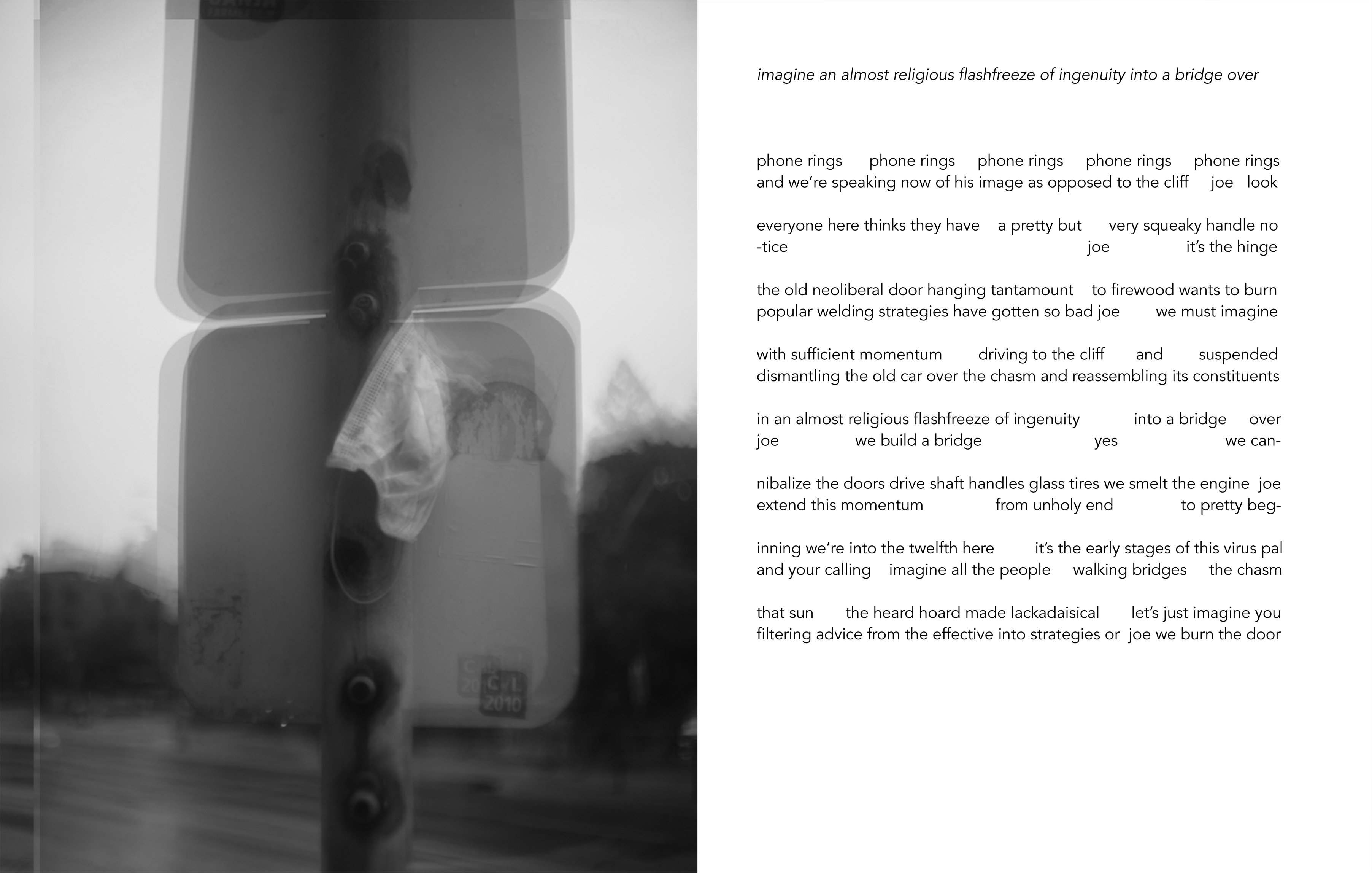 Derek Boswell, Flashfreeze. Taken on September 20th, 2020 @ 2:17pm with a Full-Spectrum Converted Sony A7R.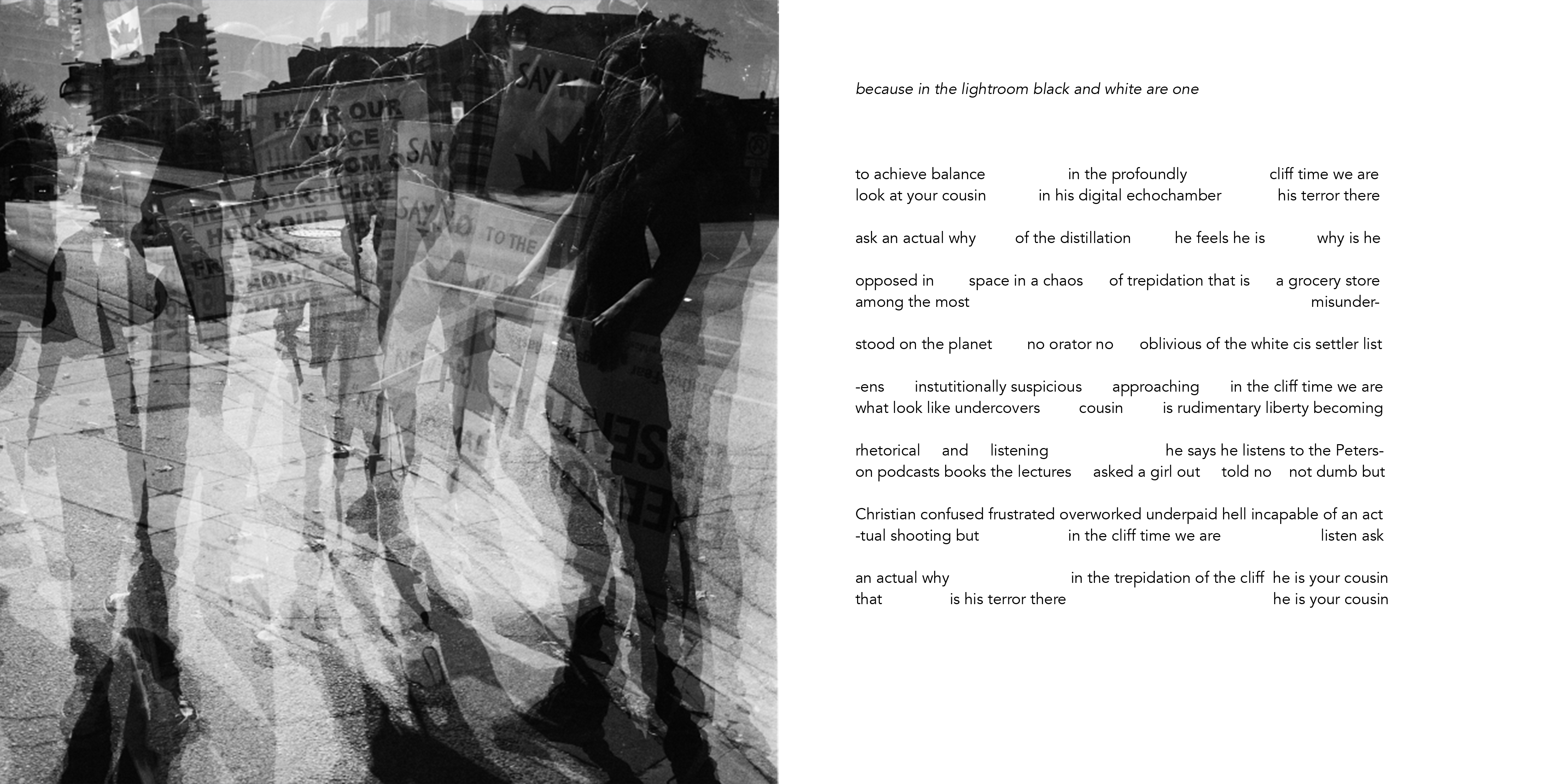 derek boswell, chaos of trepidation. taken on october 11st, 2020 @ 2pm with a rolleiflex 3.5b.
Poem edited by Conyer Clayton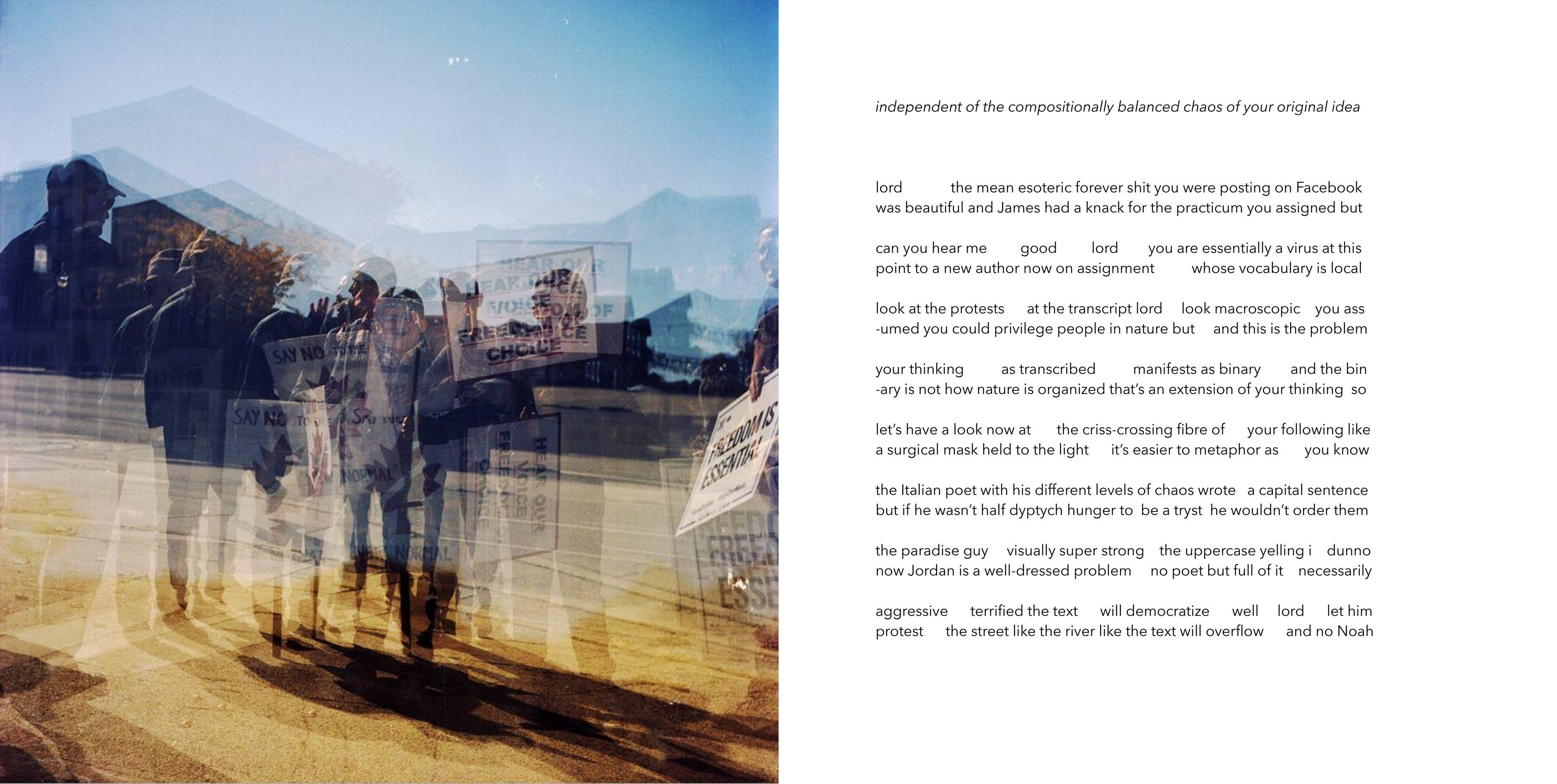 Derek Boswell, Balance and Chaos. Taken on October 11th, 2020 @ 3pm with a Rolleiflex 3.5B.


---

We acknowledge the Anishinaabek, Haudenosaunee, Lūnaapéewak and Attawandaron peoples, whose traditional lands include what is today referred to as London, Ontario.

This project is supported by the London Arts Council through the City of London's Community Arts Investment Program.