Upcoming
COVID-19 Information 
Effective Saturday, April 3, 2021, McIntosh Gallery will be closed to the public until further notice as mandated by the Province of Ontario.
For ongoing coverage of COVID-19 protocol and operations at Western University, visit 
https://www.uwo.ca/coronavirus/
---
In Search of Symbol
Doug Dolman
April 29 - June 12, 2021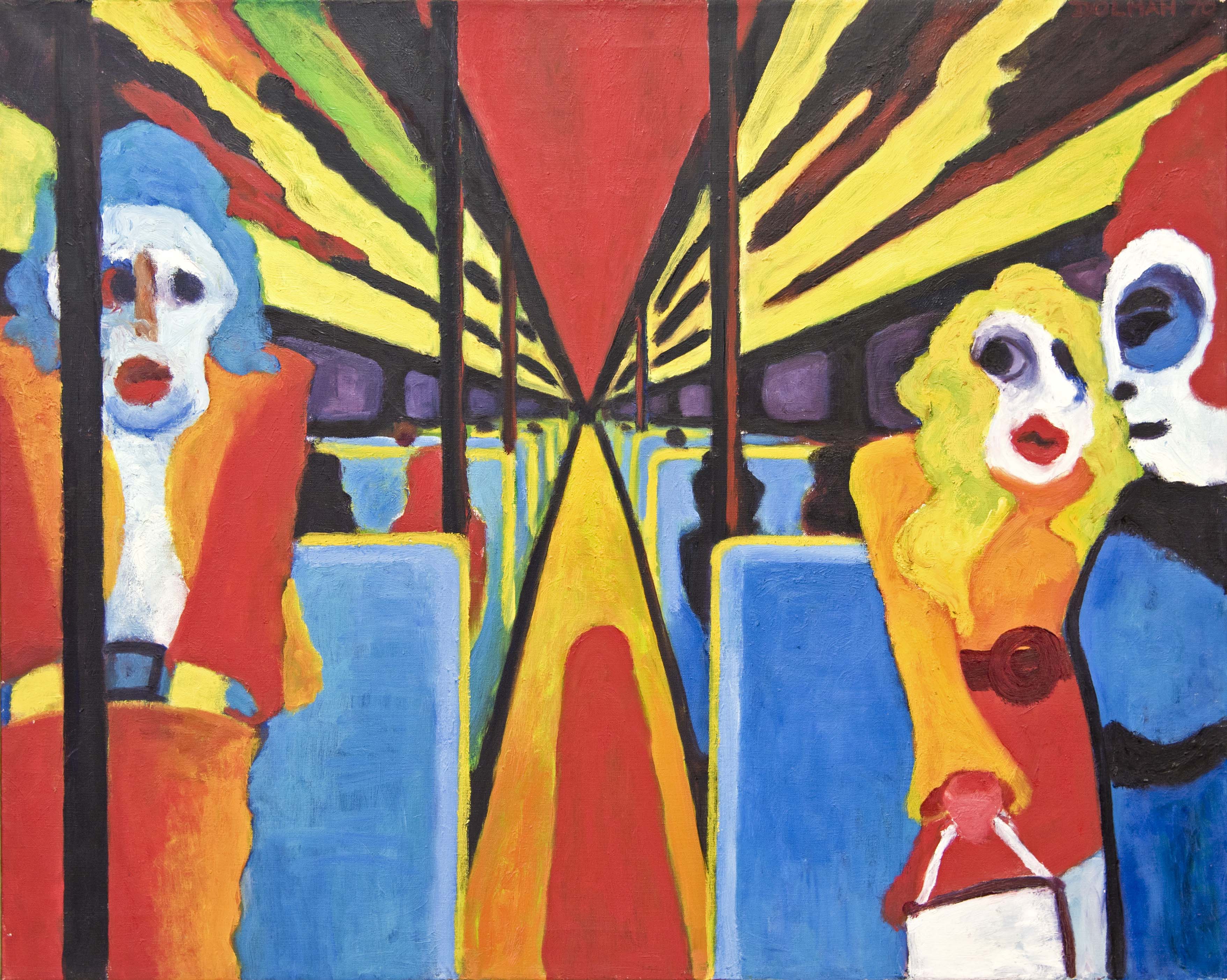 Doug Dolman, Subway 2, 1970. Oil on canvas. Courtesy the artist.  

Devoid of narrative or politics, Doug Dolman's paintings balance intellect and emotion in the form of pure abstraction. His deep impasto surfaces provide a tangible manifestation of his lifelong attempt to reconcile the chaos of human existence through repetition of a personal vocabulary of abstract symbols.

Following a year of study at the Montreal Museum of Fine Art School of Art and Design under Arthur Lismer, Dolman moved to Stockholm, Sweden in 1965, where he studied at Konstskolan Idun Lovén. Dolman was profoundly influenced by such luminaries of the expressionist movement as the Norwegian painter Edvard Munch and the German painter Emil Nolde, as well as the plays and films of Ingmar Bergman and the plays of August Strindberg. The experience had a lasting impact on Dolman's practice, which continues to be informed by the tenets of expressionism as evidenced by the use of vivid colour, strong brushwork, generous paint application, and highly textured surfaces.

Dolman divides his time between London, Ontario, and the island of Gotland, Sweden, with his wife, artist Agneta Dolman.