Upcoming
COVID-19 Information 
Following the Government of Ontario's December 21 statement, McIntosh Gallery will close temporarily until further notice to limit the spread of COVID-19.
As a community art gallery, McIntosh is grateful for our supporters' continued support and understanding. Further updates will be posted as additional guidance is provided by public health officials. For the time being, our staff will be working remotely from home. Those hoping to get in contact with us do so by contacting mcintoshgallery@uwo.ca with any questions, concerns, or requests and we will respond as soon as possible.

For ongoing coverage of COVID-19 protocol and operations at Western University, visit https://www.uwo.ca/coronavirus/
---
Selected Acquisitions 2015-2020
January 25 - February 20, 2021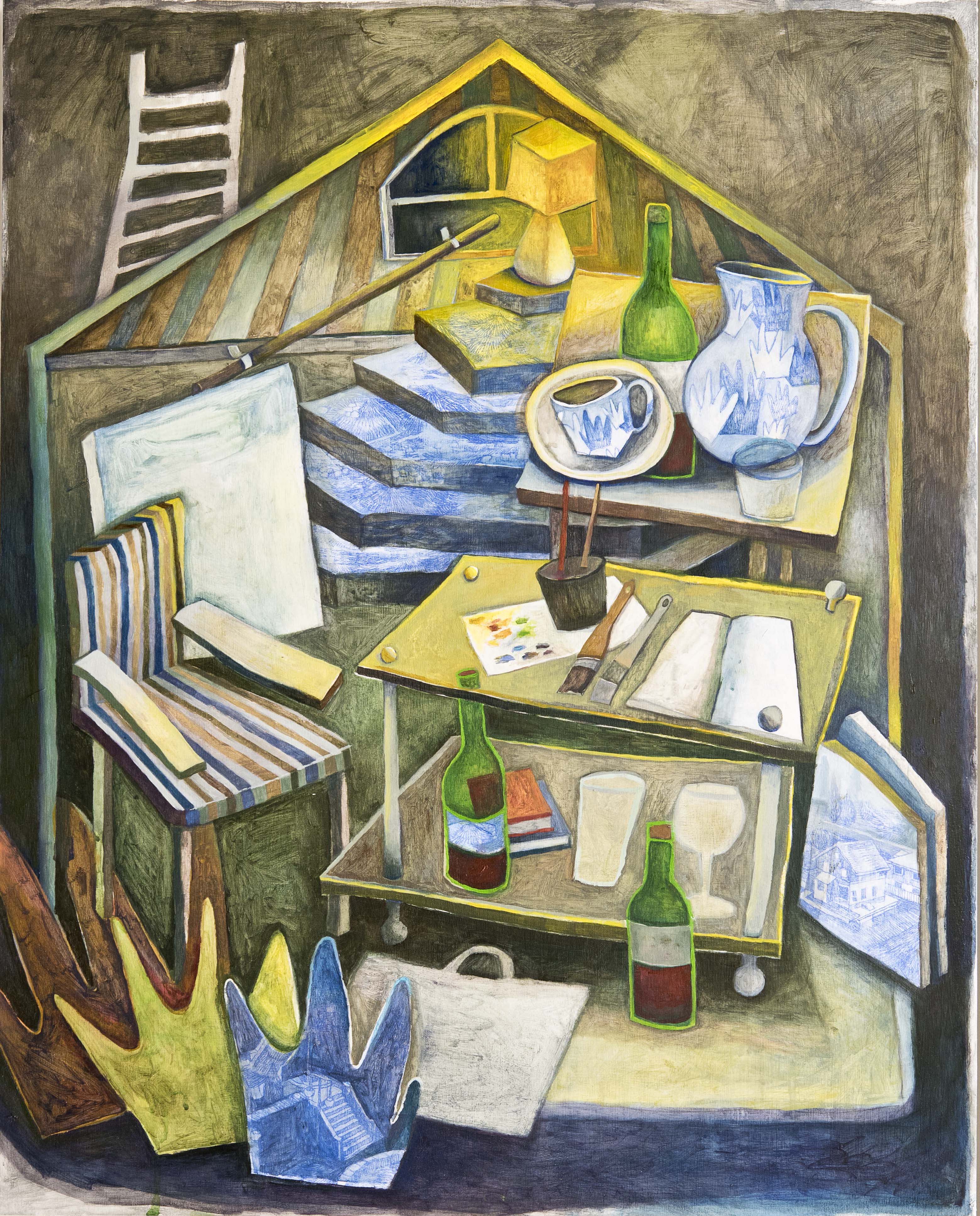 Jenna Faye Powell, Expansion Potential  2016. Oil and acrylic on panel. McIntosh Gallery Collection, Western University Purchase, W.H. Abbott Fund, 2016

Between 2015 and 2020 McIntosh Gallery acquired over 500 works of art, many of which were generously donated to the gallery by collectors and artists. Donations of works of art, as well as monetary donations, have allowed us to significantly enhance our existing holdings of Canadian artists such as Shuvinai Ashoona, Jack Bush, A. J. Casson, Sky Glabush, Angela Grauerholz, Jamelie Hassan, A. Y. Jackson, Ron Martin, David Milne, Norval Morrisseau and Barbara Steinman.

With this exhibition, McIntosh Gallery gratefully acknowledges the invaluable contribution of our generous donors who make it possible for us to collect, maintain, preserve and develop a permanent collection. A rich resource for the promotion and appreciation of regional and national artists both historical and contemporary, the McIntosh Gallery Collection is widely recognized for its unique holdings which are featured regularly in curated exhibitions across Canada and in prestigious publications.