Upcoming
Heads
Stephen Andrews, Sarah Cale, Colin Dorward, Lili Huston-Herterich, Patrick Howlett, Jay Isaac, Harold Klunder, Mack Ludlow, Katie Lyle, Vanessa Maltese, Kim Moodie, Kim Neudorf, Gordon Peterson, Adam Revington, Janet Werner
Curated by Sky Glabush
May 3 - June 16, 2019
Opening reception: Friday, May 3, 7:00-9:00p.m.
Curator-led tour: Thursday, May 9 at 12:00p.m.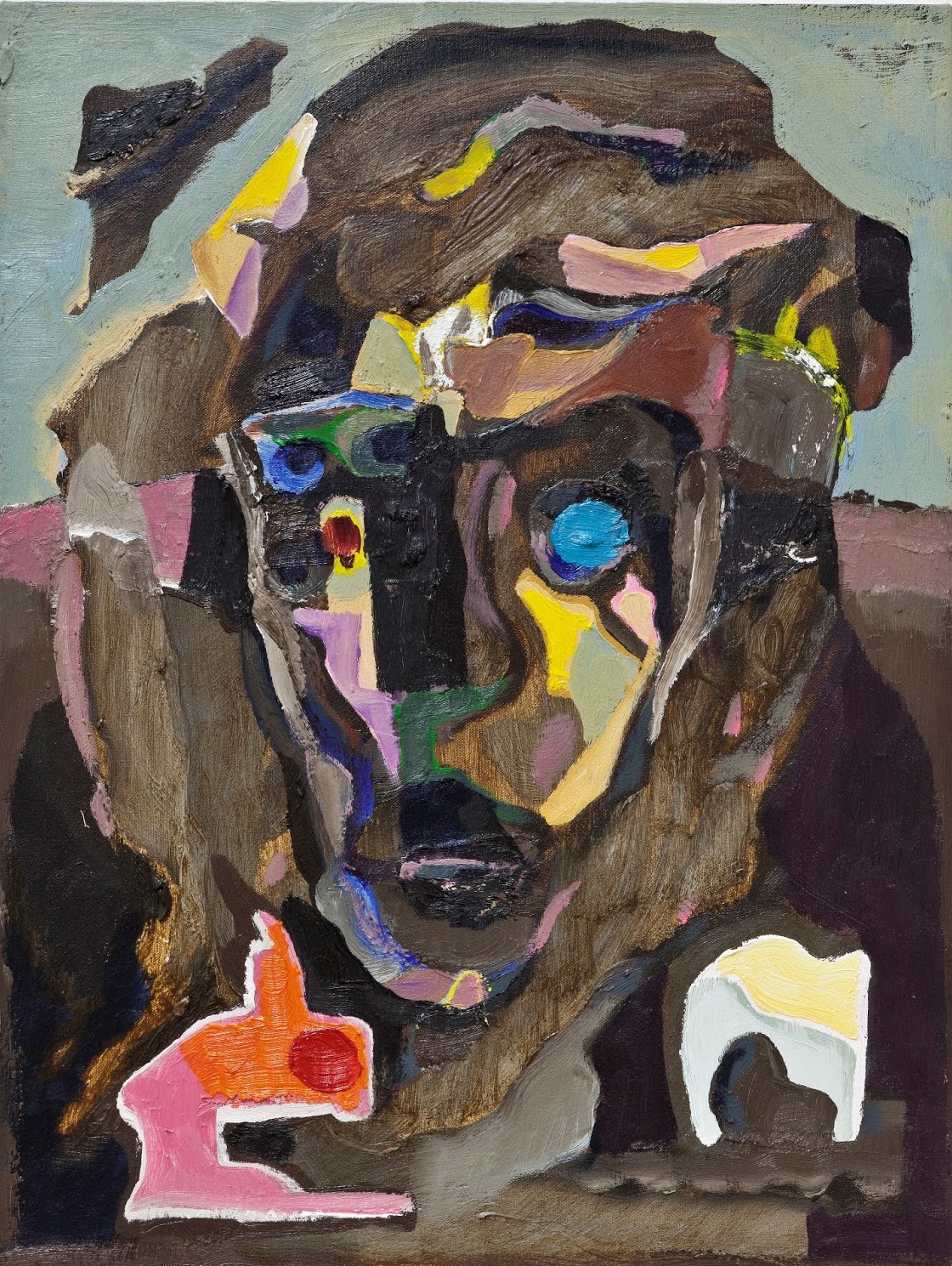 Image: Harold Klunder,
Hart Street (Self-Portrait)
, 2011. Oil on canvas. Courtesy of the artist and Clint Roenisch Gallery.
In an age where images are more ubiquitous than text, where pictures bombard the psyche in a fleeting, buzzing, ephemerally digitized omnipresence, the corporeality of art offers something else. It is viscous, bodily, physical. It holds the trace of the hand and the gesture is preserved and registered like a Paleolithic butterfly trapped forever in amber.
It is easy to fetishize the materiality of painting and sculpture, but here it is held in distinction to the selfie, the photo-shopped, the sterilized, branded commodity of popular media.
Heads
is an exhibition that revels in the distinctive language of the portrait as a place where the poetic potential of the mind is located centrally in the body, in the gut, in the hand, in the foot.
About the curator:
Born in 1970 in Alert Bay, British Columbia, Sky Glabush lives and works in London, Ontario, Canada where he teaches studio art at Western University. He holds a BFA from the University of Saskatchewan and an MFA from the University of Alberta. Recent exhibitions include
The Valley of Love
 at Clint Roenisch Gallery, Toronto,
The New Garden
at MKG127 in Toronto;
The Window is also a Door
at Prosjektrom Normanns, Stavanger Norway;
What is a Self?
at Oakville Galleries, Oakville Ontario; and
The Painting Project
at Galerie de l'UQUAM, Montreal, Quebec. Glabush's work is in many public collections including the Canada Council Art Bank, Bank of Montreal, Toronto Dominion Bank, Scotiabank, Royal Bank, Ivey Collection, McIntosh Gallery, Museum London, Mackenzie Art Gallery, Mendel Art Gallery, The Canadian Institute for Advanced Research, and The National Gallery of Canada.
---
Sanaugavut: Art from Kinngait
Curated by Nakasuk Alariaq
May 3 - June 16, 2019
Opening reception: Friday, May 3, 7:00-9:00p.m.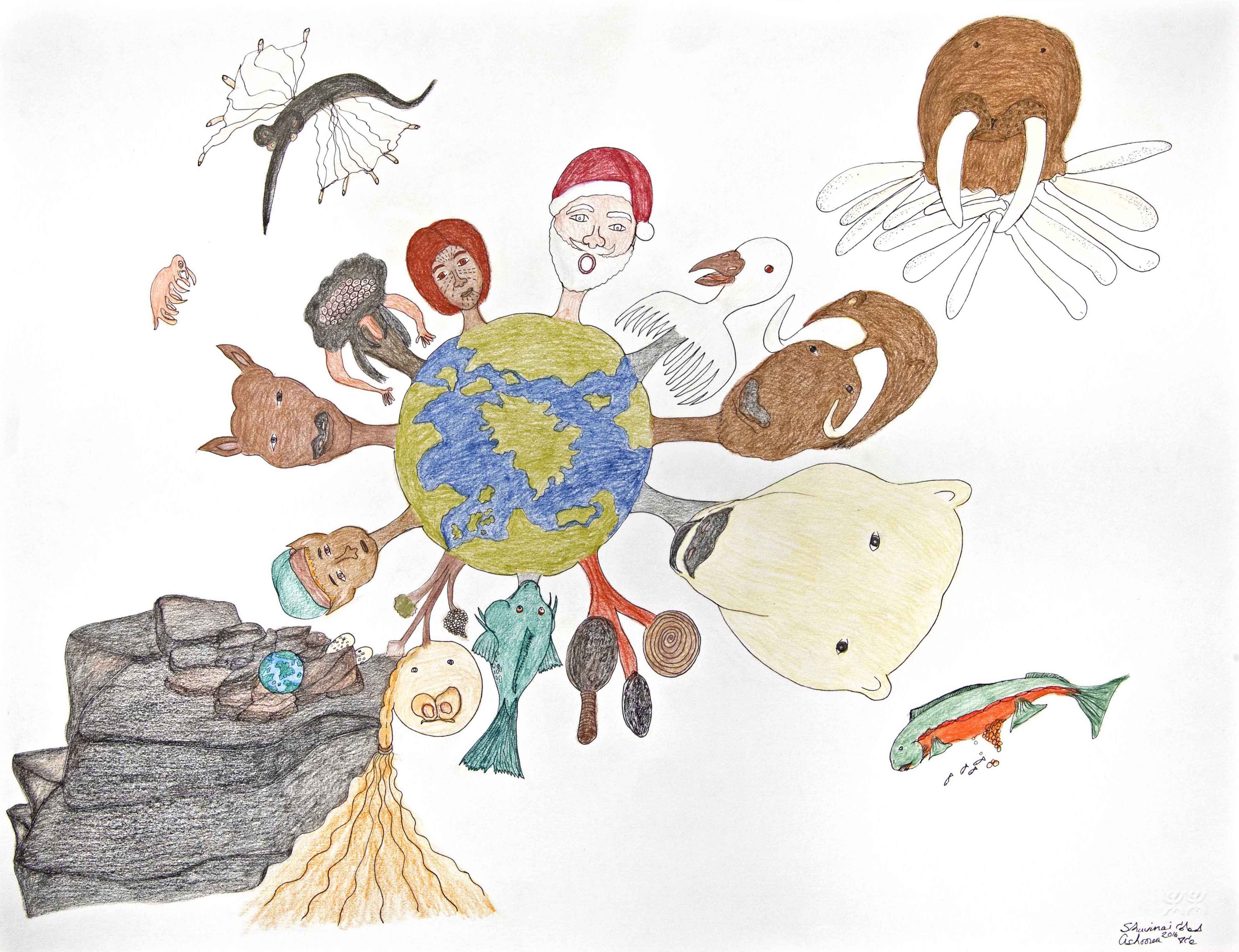 Image: Shuvinai Ashoona,
Untitled
, 2016. Coloured pencil and ink on paper. Collection of McIntosh Gallery, Western University, 2018.
Curatorial statement, Nakasuk Alariaq:
Sanaugavut: Art from Kinngait
marks McIntosh Gallery's first time inviting an Inuk graduate student to curate an exhibition, making it a very special occasion for supporters and advocates of indigenous self-representation on Western University's campus and in London and Canada more broadly. Having sifted through McIntosh Gallery's database, which includes 200 Inuit artworks from all across Northern Canada, I could see that their collection consists of a lot of drawing, sculpture, and print from the 1960s-1980s, which is awesome.
I chose to specifically focus on Kinngait, because Kinngait is my hometown. I thought it was important to highlight a number of different events and people who contributed to the development of the commercial market and who continue to support of the local market. The 1960s-80s was a time of experimentation in Kinngait's studios. Local co-ops such as Sananguabik and Tititurarvit ran many workshops that encouraged exploration of different mediums and styles of art, while continuing their own art forms, such as sewing and beading.
I have chosen to add textile and sculptural pieces from both my personal collection and my parents' collection, including the beaded
amauti
by Eliyah Mangitak and jewelry made by my uncle Tim Pitseolak as a way to highlight the work of several artists not typically recognized in the Kinngait art record. Similarly, I have included several artworks by my own grandparents, my namesake Nakasuk Alariaq and grandfather Adamie Alariaq, about whom there is very little written. This demonstrates how many amazing artists and key leaders' stories have been forgotten. Camp leader and shaman Kiakshuk and his son, Lukta – one of the first master stone cut printmakers in Kinngait during the late 1950s and 1960s – were influential in the development of Sananguabik.
Art, in an Inuk's perspective, not only consists of the subject and material from the traditional canon, such as drawing and printmaking, but also media such as seamstress-work, beading and techniques that academia previously classified as "craft". Sculpture and carving hold a special place for many Inuit men, as they were tasked with making the tools and equipment needed to survive in the Arctic. Many Inuit men had mastered carving stone and bone before any European set foot in the Arctic and encouraged them to carve stone, bone, and ivory for the art market.
The title of this exhibition,
Sanaugavut
, is the Inuktitut saying for "that which we have made", and I wanted to show the many different types of art forms that have emerged within my hometown of Kinngait (Cape Dorset), Nunavut. The opening reception will include a qulliq (oil lamp) lighting, and a moment of silence for a number of artists exhibited who passed away this last year, such as Annie Manning Lampron, Axangaju Shaa and Eliyah Mangitak, all well-respected elders from Kinngait who not only supported Kinngarmiut (people from Kinngait) but Inuit cultural preservation and revitalization. Their lives are missed but their stories and the love they shared with their family and friends will never be forgotten.
About the curator:
Nakasuk Alariaq is currently a Master of Art candidate at Western University. Her thesis focuses on her hometown of Kinngait (Sikusilak/Cape Dorset), Nunavut, and its role in the development of the commercialization of Inuit art.
Sanaugavut: Art from Kinngait
is the first exhibition she has curated. She holds a Bachelor of Arts Honours in Anthropology and a Minor in Art History and Criticism. Alariaq has been involved in the digitization of the Inuit art record under Anna Hudson at York University, along with the McMichael Canadian Art Collection in 2014 and 2015.
For more information about McIntosh Gallery and these exhibitions, contact Abby Vincent, Communications and Outreach Coordinator,
avince5@uwo.ca
, 519.661.2111 ext. 87576.