Curatorial Study Centre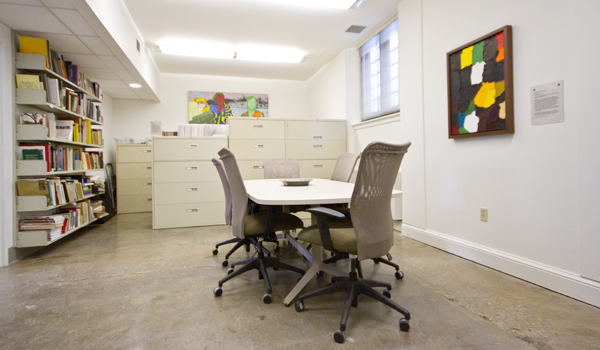 The McIntosh Gallery Curatorial Study Centre (MGCSC) is located downstairs in the McIntosh building and includes documents, publications and archival materials about museology, gallery practices and the McIntosh Gallery's collection of over 3,500 works of Canadian and international art. It also publishes innovative research on curatorial practices, museology and regional art.
The MGCSC collects artists' publications and ephemera from the London region. In collaboration with Western Archives, the MGCSC holds important collections about regional art practices, including: 
Forest City Gallery Archive
Consists of documents pertaining to programming and operations of the Forest City Gallery, among Canada's first artist-run centres, from its inception in 1973 to 2005. Holdings include:
programming schedules
correspondence
bookkeeping records
grant applications
posters
catalogues
film and other documentation
Don Vincent Photo Archive
Includes photographs and negatives by London artist Don Vincent. From the 1960s to the 1970s he photographed:
Jack Chambers
Greg Curnoe
Murray Favro
Ron Martin
The Nihilist Spasm Band
Royden Rabinowitch
David Rabinowitch
Bernice Vincent
...among others, often in their studios and haunts in and around downtown London. Vincent's remarkable photographs illustrated many articles in national art periodicals of the period, such as artscanada, and helped to define what became known as the London art scene.
The Stephen Joy Trajectory Gallery Archive
American art educator Stephen Joy, who taught art history at Fanshawe College, established Trajectory Gallery in the early 1970s. The archive includes documents about the gallery's operations and programs up until it closed in the mid-1980s.
Clark McDougall Archive
Includes over 4,000 drawings and paintings, many annotated by the artist. McDougall's journals chronicle the last six years of his life. About 35,000 colour slides demonstrate the way in which McDougall used photography to document subject matter as part of his painting practice.