Publications
2012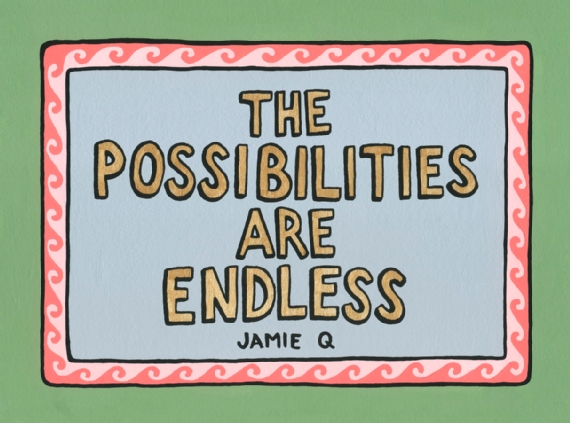 Title: The Possibilities are Endless
Author: Jamie Q
Published by the McIntosh Gallery Curatorial Study Centre in October, 2012. Edition: 500. 32 pages, full colour with gold spot, singer sewn binding, 16.5 x 22 cm. The Possibilities are Endless is available online at http://jamieq.net
Jamie Q created the art for this publication through an open-ended process. The results are not preconceived, nor are they end points; instead, they might be described as visual records of experiments, imaginings, and decisions. Focussing on the act of creating while not knowing where the process will lead, each image is like a map of the route that journey took. A language emerges with its own symbols and strategies, but there remains room for surprise. The possibilities are endless, and they are also unpredictable. As a sampling of those possibilities, this book points us outward: to the unknown, to the could-be, and to the yet-to-come.
Jamie Q has self-published zines and art books for the past ten years as part of a studio practice that also includes painting, drawing, printmaking, and sculpture. The artist is interested in the social potential of art objects and DIY distribution strategies, and in publication as "the creation of a public." Jamie Q holds a BFA from the Alberta College of Art & Design (2002) and an MFA from Western University (2010).
---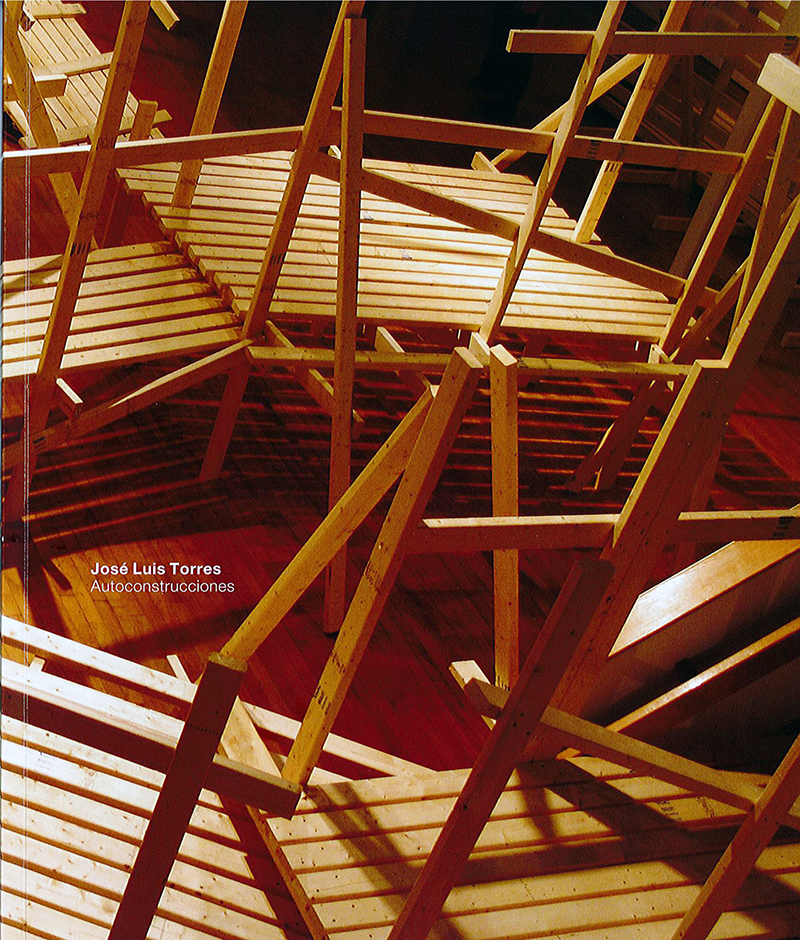 Title:
Autoconstrucciones
Artist:
José Luis Torres
Essays by:
Josée Drouin-Brisebois, Susan Edelstein, Patrick Mahon & Juan Luis Suàrez
Exhibition catalogue published by McIntosh Gallery Curatorial Study Centre & Thames Art Gallery, 2012.
McIntosh Gallery exhibition dates: September 30 to December 17, 2011.
ISBN 978-1-894651-85-1
28 pages, softcover.
2011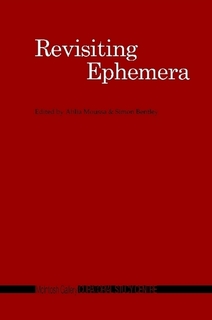 Title: Revisiting Ephemera
Edited by: Ahlia Moussa & Simon Bentley
Co-published by McIntosh Gallery Curatorial Study Centre and Blue Medium Press, 2011.
ISBN 978-0-9867506-6-3