In Memory of Tony Urquhart (1934-2022)
In Memory of Tony Urquhart (1934-2022)
Tony
Urquhart
(1934-2022), CM RCA LL.D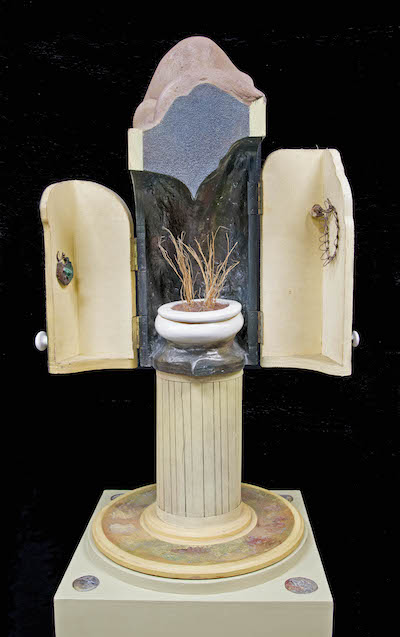 It is with great sadness that McIntosh Gallery acknowledges the passing of respected senior Canadian artist Tony Urquhart.
As Western's first and third Artist in Residence (1960-1963, 1964-1965), he taught classes in painting and drawing for students and faculty, launched an ambitious program of contemporary art exhibitions, and acquired the first contemporary artworks for the Gallery's collection. With the opening in 1967 of the new Department of Fine Arts, he became its first professor of studio art, a post he held until 1972. 
An enthusiastic participant in the London art scene, he was instrumental along with Jack Chambers and Kim Ondaatje in founding CARFAC (Canadian Artists' Representation/Le Front des artistes canadiens) to demand recognition of artists' copyright and payment of exhibition fees.
McIntosh Gallery extends its deepest condolences to Mr. Urquhart's family and circle of friends.
While at Western, Tony developed his signature box sculptures with multiple hinged doors that opened to reveal mysterious interior landscapes, such as Haven pictured here.

Tony Urquhart (Canadian, 1934-2022), Haven 1975. Mixed media with custom made stand. McIntosh Gallery Collection, Western University. Gift of the artist, 1992.