Greg Curnoe: Working on Film 16mm Screenings
Greg Curnoe: Working on Film 16mm Screenings
October 28 & 30, 2021
Presented in partnership with Frames Film Series
at TAP Centre for Creativity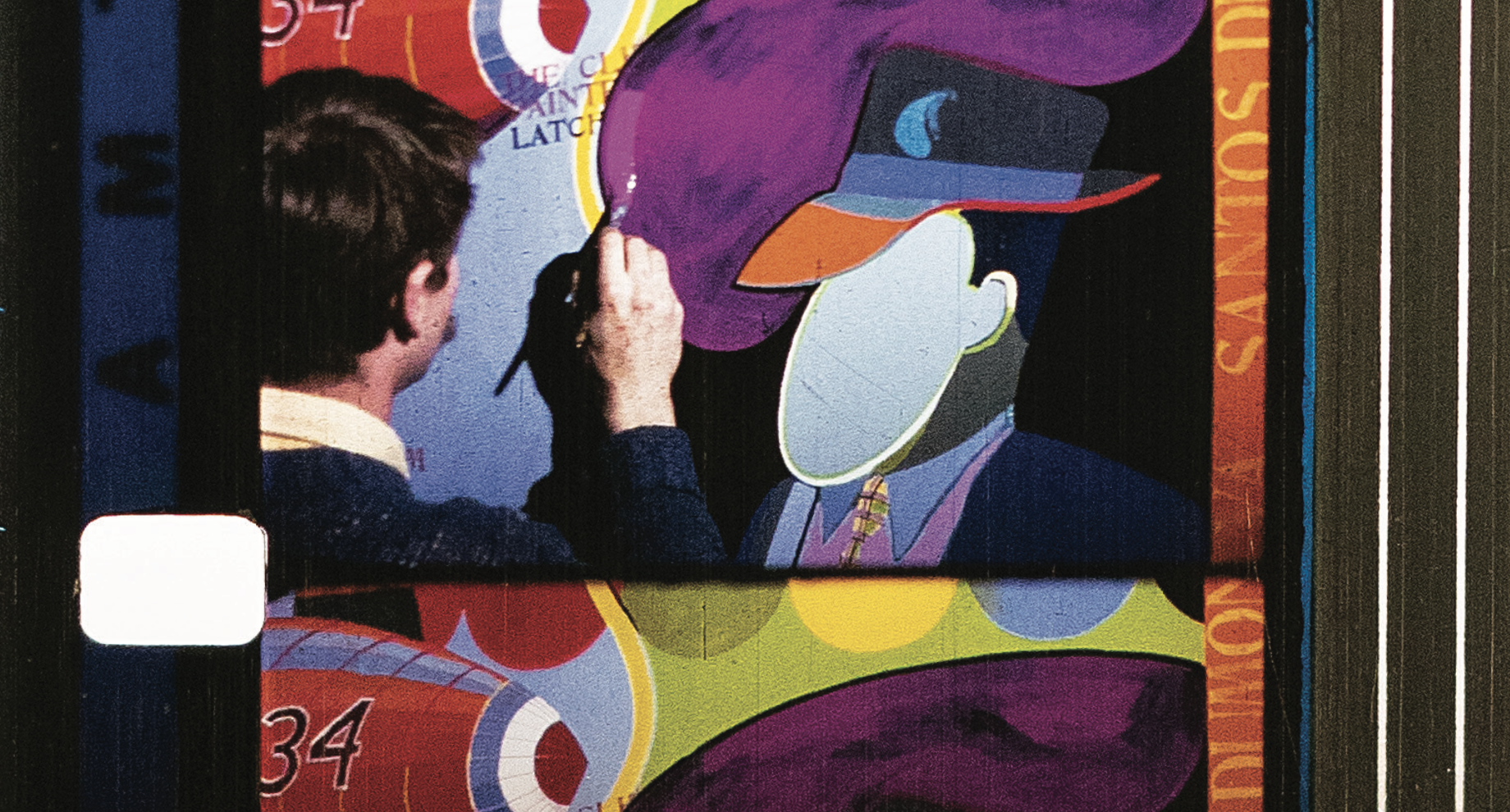 Register for Working on Film, a 16mm screening presented in partnership with FRAMES Film Series on Thursday, October 28 at 7:00 p.m. or Saturday, October 30 at 2:00 p.m. at TAP (203 Dundas St.). The event, programmed by Sebastian Di Trolio, will feature "Connexions" (Greg Curnoe, 1970), "R34" (Jack Chambers, 1967), and "Greg Curnoe" (Lockwood Films, 1981) as well as rare footage of the Nihilist Spasm Band in Paris and several short reels of family, friends and unfinished projects filmed by Curnoe.
Seating is limited, registration is required. Book now on TAP's website here: https://bit.ly/3G5bUls
---
Greg Curnoe: Working on Film is presented in conjunction with What About Me? an exhibition of early Curnoe work curated by Brian Lambert at TAP Centre for Creativity.  The exhibition includes many early works donated by Sheila Curnoe that were completed by Greg while a student at the Ontario College of Art from 1957 to 1960.
Other works in this important gift are from Curnoe's earliest studio practice with some of his satirical Dadaist constructions critical of prevailing art traditions. More info