Michael Bidner: Raw
Curated by Jason Dickson
January 25, 2018 - March 24, 2018
Opening Reception: Thursday January 25, 7-9 PM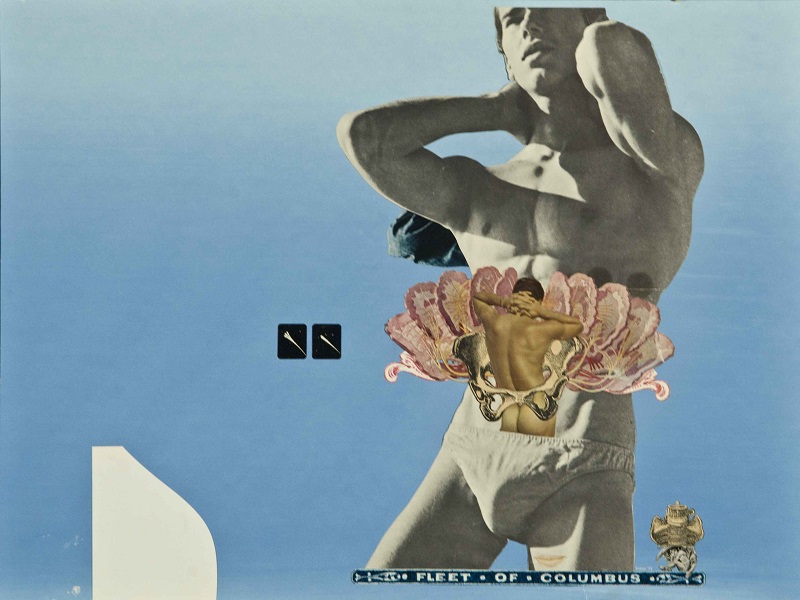 Image: Michael T. Bidner, Fleet of Colombus, 1972, collage. Collection of McIntosh Gallery, gift of the Stephen Joy Estate, 2002.
Michael Bidner (1944-1989) worked predominantly in multiples and mail art yet, despite being a pioneer in these media, he remains largely absent from the art narrative of both London Ontario and Canada. Michael Bidner: Raw aims to redress this obscurity by presenting the first retrospective of his work, restoring him to a visible place in the narrative of late 20th century Canadian art and counterculture.
Bidner was well acquainted with his era's movements of printmaking, mail art, and xerography, taking visual cues from the world of commercial art, the literary press, the gay community (what is now known as the LGBT2Q+ community), and the London punk scene. He famously acquired the first colour Xerox machine in Canada directly from the company itself and went on to host an all night print party in the basement of McIntosh Gallery.
He published what could arguably be called one of the most beautiful zines produced in Canada. Adz — "magazine as art," in Bidner's words — was a more than a magazine, it was a hypermagazine. It was extreme, bold, irregular, and hilarious. His later publications, Rag, a rich example of gay (LGBT2Q+) activism in print, and RUDE were equally ambitious.
Throughout his short career, Michael Bidner created an extraordinary and dynamic body of work that foreshadowed later developments in alternative culture. His innovative work in the gay (LGBT2Q+) community, as well as the fringe communities of DIY print production, continue to resonate in current artistic practices, making his invisibility in the national scene all the more conspicuous.
Bidner produced work at the bleeding edge of technology and cultural significance and the time has come to examine and celebrate his many prescient accomplishments.
For more information contact Mitra Shreeram, Communications and Outreach Coordinator at mshreera@uwo.ca or 519.661.2111 ext. 87576
If You've Got It, Flaunt It
Michele Pearson Clarke, Thirza Cuthand, Allyson Mitchell and Christina Zeidler, Mr. Mrs. Keith Murray, Benny Nemerofsky Ramsay, Coral Short, Vivek Shraya, and Danny Welsh
Curated by Lucas Cabral
January 25 - March 24, 2018
Opening Reception: Thursday January 25, 7-9 PM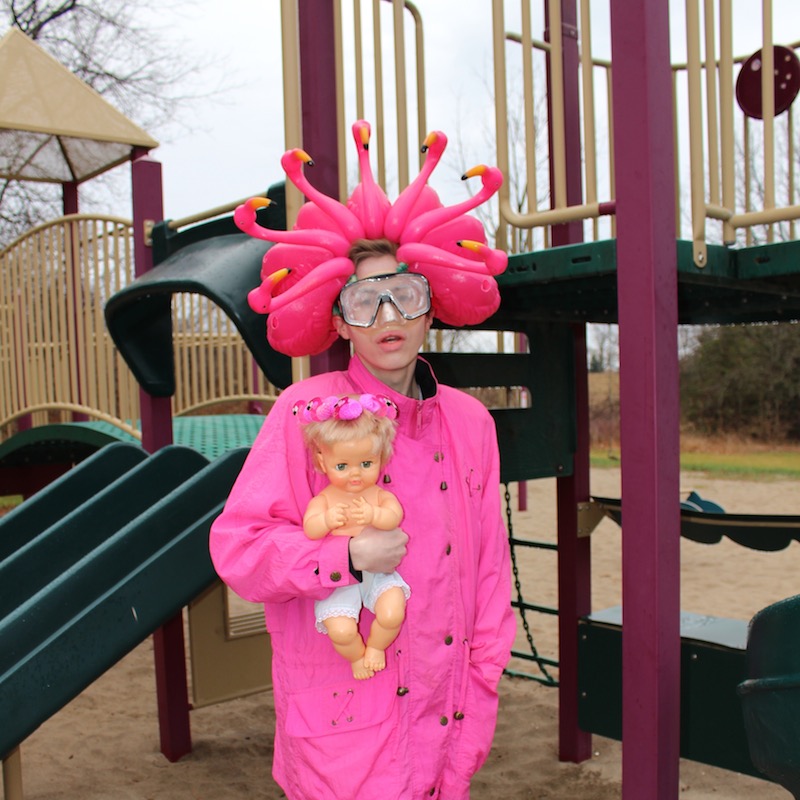 Image: Danny Welsh, Fuchsia, 2015, photograph. Courtesy the artist.
Queer people exist in opposition. With the goal of catching and "correcting" our identity, we often survey our mannerisms, physical attributes, and other traits that define us at the "other".  Such self-realization and self-regulation are among the earliest stages of recognized difference. As we grow as individuals and develop pride in the performative aspects of our identity, we live more boldly in the world.
Queer artists, equipped with resilience and a tradition of reclaiming and redefining performance, analyze, channel, emphasize, hyperbolize, and satirize. The resulting performances are intrinsically unique and subjective. By putting themselves, their characters, their roles, their self-reflections and self-realizations in their work, the artists in this exhibition in celebrating their queerness, enhance the discourses surrounding queer identity within the context of a heteronormative culture.  
If You've Got It Flaunt demonstrates the array of potential identities available within the LGBT2Q+ community. Standing their ground by asserting and diversifying queer visibility, the exhibiting artists reveal the complex, shifting nuances of intersectionality based on their lived experience and aspirations for the future.
For more information contact Mitra Shreeram, Communications and Outreach Coordinator at mshreera@uwo.ca or 519.661.2111 ext. 87576