Upcoming
Michael Bidner: Raw
Curated by Jason Dickson
&


If You've Got It Flaunt It


Curated by Lucas Cabral
January 25, 2018 - March 24, 2018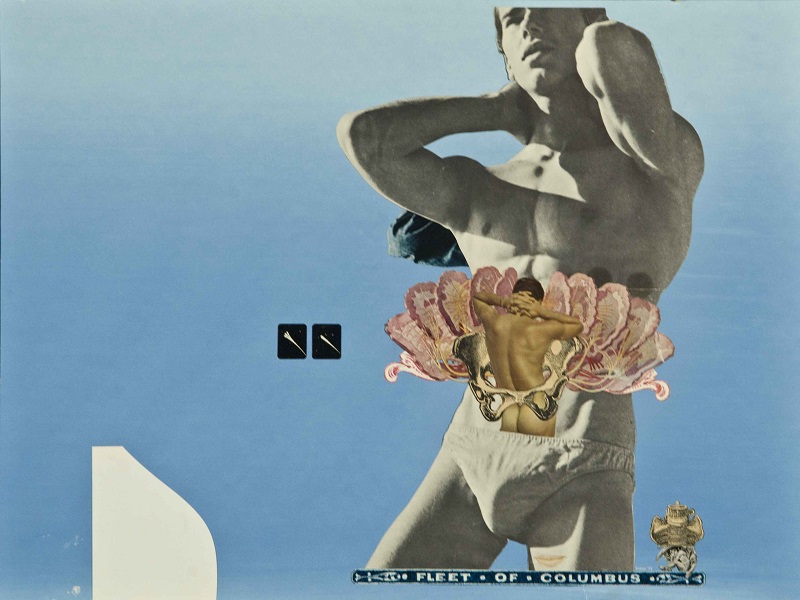 Image: Michael T. Bidner, Fleet of Colombus, 1972, collage
Michael Bidner (1944-1989) was a multiples and mail art master who, despite pioneering many works in his media, has remained largely hidden from the art narrative in both London and Canada. Michael Bidner: Raw will redress this obscurity with the first true retrospective of his work, aiming to restore Bidner to a visible place in the narrative of late 20th century Canadian art and counterculture.
Bidner was deeply in touch with his era's movements of printmaking, mail art, and xerography, taking his visual cues from the larger world of commercial art, the literary press, the LGBTQ community, and the London punk scene. He famously acquired the first colour Xerox machine in Canada directly from the company itself (holding an all night print party in the basement gallery of the McIntosh Gallery).
He also published what could arguably be called one of the most beautiful zines produced in Canada. Adz — "magazine as art," in Bidner's words — was a spectacular exhibition of a hypermagazine–extreme, bold, irregular, and hilarious. His later publications, Rag, a rich example of gay activism in print, and RUDE were equally ambitious.
Throughout his short career Michael Bidner created an extraordinary and dynamic body of work that was positively uncanny in its ability to foreshadow developments in alternative culture. His groundbreaking work in the LGBTQ community, as well as the fringe communities of DIY print production, are such an essential standard of active artistic life today as to make his invisibility in national scene deeply conspicuous.
Bidner produced work at the bleeding edge of technology and cultural significance and the time has come to examine and celebrate his many prescient accomplishments.
For more information contact Mitra Shreeram, Communications and Outreach Coordinator at mshreera@uwo.ca or 519.661.2111 ext. 87576