Current
Ed Pien: Luminous Shadows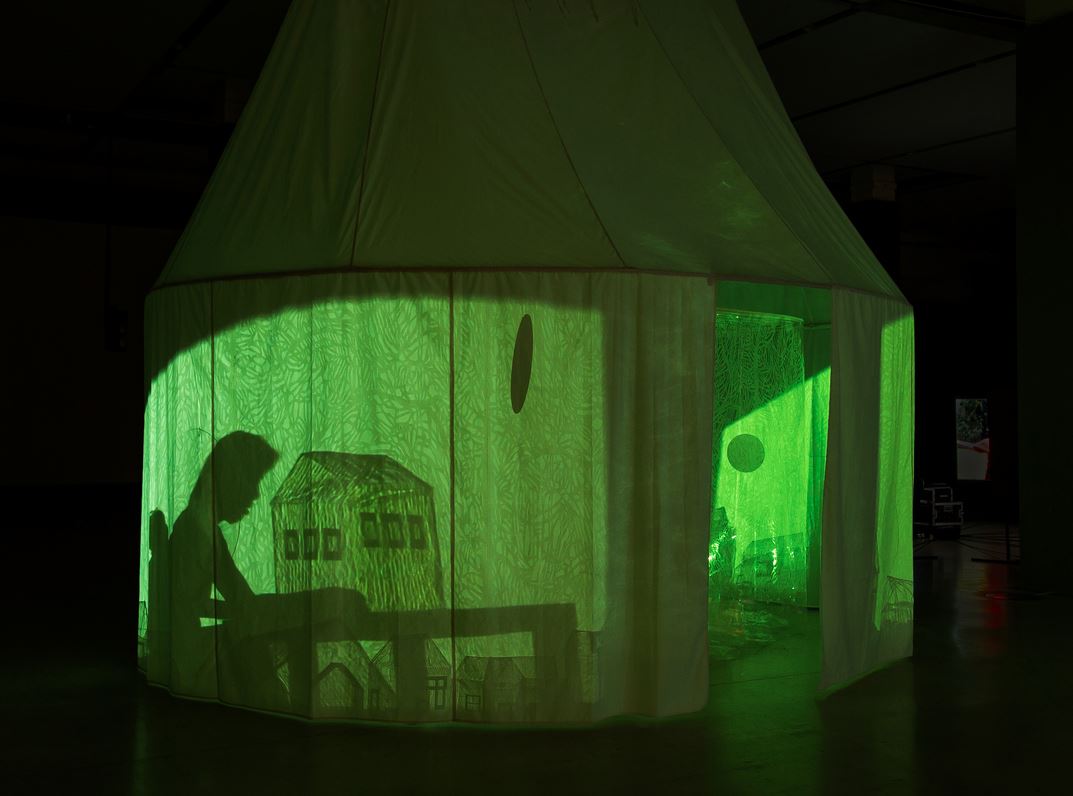 Curated by Catherine Elliot Shaw
November 5 to December 12, 2015
Opening reception: November 5 at 7:30PM
Artist-led tour: November 6 at 12:30PM
Ed Pien is a multidisciplinary artist based in Toronto. He holds a Master of Fine Arts degree from York University and a Bachelor of Fine Arts degree from Western University. Pien has exhibited across Canada and internationally in Germany, Mexico, the United Kingdom, China, France, Russia, Italy, Spain, Australia, and the United States including Oh Canada: Contemporary Art from North North America, the largest survey of contemporary Canadian art ever produced outside Canada.

Ed Pien: Luminous Shadows presents two separate installations, Imaginary Dwelling  and Spectral Drawings.  First created for the Moscow Biennale in 2013 and inspired by the Inuit artist Shuvinai Ashoona, Imaginary Dwelling  features a large-scale tent in which two video projections and suspended mirror disks cast moving shadows on the tent walls.  Inside is a small townscape made of folded mylar which reflects both the video images and visitors' own shadows.  For millennia, the tent has been a protective haven and intimate social space for travelers including the nomadic Inuit who now live in communities of prefabricated houses.  The work contemplates memory, loss and hope for a better future.

Spectral Drawings is an ongoing series in which ghostly and ethereal figures rendered with white ink emerge from a deep black background. As their fragile outlines appear and fuse, the creatures seem to float and turn in an unhurried dance the moment before they will disappear again.