Current
Coolie Coolie Viens
Andil Gosine
Curated by Matthew Ryan Smith
November 8, 2018 – January 12, 2019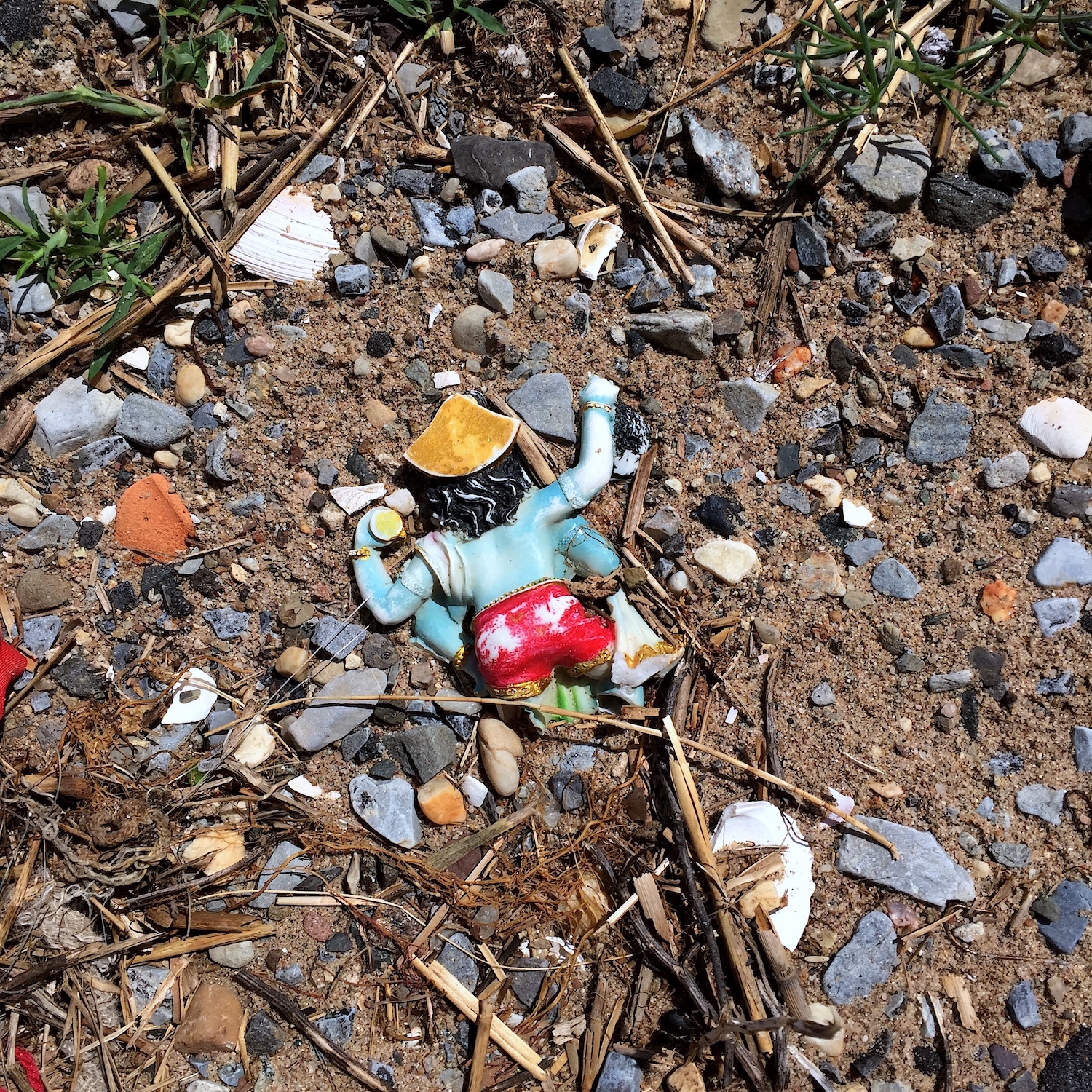 Image: Andil Gosine,
Vishnu?
, 2017, inkjet photograph. Image courtesy of the artist.
Artist talk held in partnership with the Department of Visual Arts, Art Now! Speakers Series:
Thursday, November 8 at 7 PM, Room 117 NCB
Opening Reception: Thursday, November 8, 8-10 PM

International Week Programming
Guided Tours of Coolie Coolie Viens with Director, James Patten:
Wednesday November 14 & Thursday, November 15, 2018 from 1:30 - 2:30 PM
In
Coolie Coolie Viens
, Andil Gosine presents an autoethnographic study of life after the end of indentureship. Indentureship is the colonial system of labour that brought Indians and other peoples from South Asia to the Caribbean, effectively replacing slave labour on plantations. Here, Gosine interrogates the legacy of indentureship and its social and political effects on Indo-Caribbean communities. He believes that indentureship has transformed the lives of its descendants through intergenerational trauma, impacting upon their most intimate experiences. Gosine considers these conditions and turns inward to scrutinize his personal history, tracing the ways in which historical and contemporary negotiations of one's humanness and animality have been wrapped up in narratives of race, gender and class, always underpinned by anxieties surrounding sex. Gosine considers the differences between pleasure and violence in the places he has lived: a rural village in the Caribbean island of Trinidad, Southern Ontario cities such as Oshawa and Toronto, the British beach town of Brighton, and the metropolitan centres of Paris and New York. Throughout this, Gosine suggests that his experience of the simultaneity of pleasure with violence is a direct aftermath of colonialism.
About the artist:
Andil Gosine is Associate Professor in Cultural and Artistic Practices at the Faculty of Environmental Studies, York University. Dr. Gosine's research, writing, and arts practices consider imbrications of ecology, desire and power. His scholarly publications include articles in the journals Small Axe, Topia Journal of Cultural Studies, Alternatives, South Asian Studies, Sexualities, Caribbean Review of Gender Studies, and Canadian Woman Studies, as well as contributions to many anthologies and magazines including Art in America and ARC. His more recent arts practice began in 2011, and his work has since been performed and exhibited at the Museum of Latin American Art, the Fashion Institute of Technology, the Jamaica Performing Arts Centre, Supernova, the Wallach Art Gallery at Columbia University and Queens Museum in the USA, Transmission and Golden Thread galleries in the UK, and O'Born Contemporary, Glenhyrst Gallery, the Robert McLaughlin Gallery and the Art Gallery of Ontario, in Canada. Dr. Gosine was born in Trinidad, until his family's subsequent move to Canada. He has since also lived in France, Britain and the United States.
Andil Gosine:
Coolie Coolie Viens
is organized by McIntosh Gallery in partnership with the
Glenhyrst Art Gallery of Brant
.
For more information, contact Abby Vincent, Communications and Outreach Coordinator,
avince5@uwo.ca
, 519.661.2111 ext. 87576