Current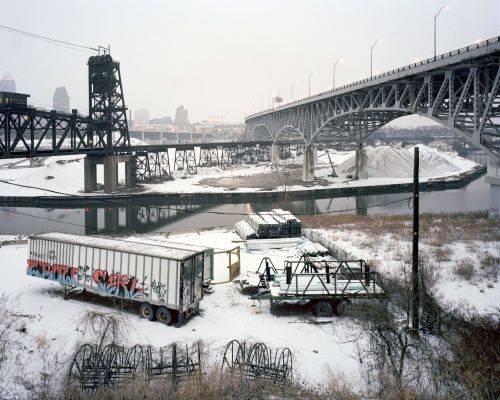 Scott Conarroe: By Rail
Curated by James Patten
Organized by the Art Gallery of Windsor and presented by the McIntosh Gallery Art and Travel Committee
When: November 21, 2013 to
February 1, 2014
Public reception: December 5, 2013 at 
7:00 P.M.

The McIntosh Gallery Art and Travel Committee is pleased to present Scott Conarroe: By Rail. In 2007, Scott Conarroe embarked on a journey across North America to photograph railway infrastructure. His pictures of this sprawling socio-geographical network are a remarkable testament to its past glory and future potential. In these large, arresting photographs railway tracks unify urban and rural environments. Largely empty of trains or people, these contemplative, elegiac photographs evoke a range of responses to what is arguably the defining technology of the modern nation state. Without implicitly articulating the critical role trains played in continental economic and social development, Conarroe's singular, understated vision provides a phenomenal platform for viewers to consider the profound impact railways have had on our lives.
Conarroe is increasingly well known for his social landscapes of familiar places, which evoke romantic pictorial traditions while participating in contemporary photography's critical discourse. His photographs of empty hockey rinks, town squares, back alleys and looming bridges have been exhibited in Canada and the US. He has lectured throughout North America and was recently a visiting instructor at the Art Institute of Chicago. He has also won BlackFlash Magazine's "Best Still Image" prize and was awarded the prestigious Light Work residency. Conarroe is represented by Stephen Bulger Gallery, Toronto.

Join us on Thursday December 5 at 7:00 P.M. for a public reception with the artist in attendance.  For more information, contact Kay Nadalin, Communications and Outreach Coordinator, at knadali@uwo.ca.