Current
Janice Gurney: All the Spaces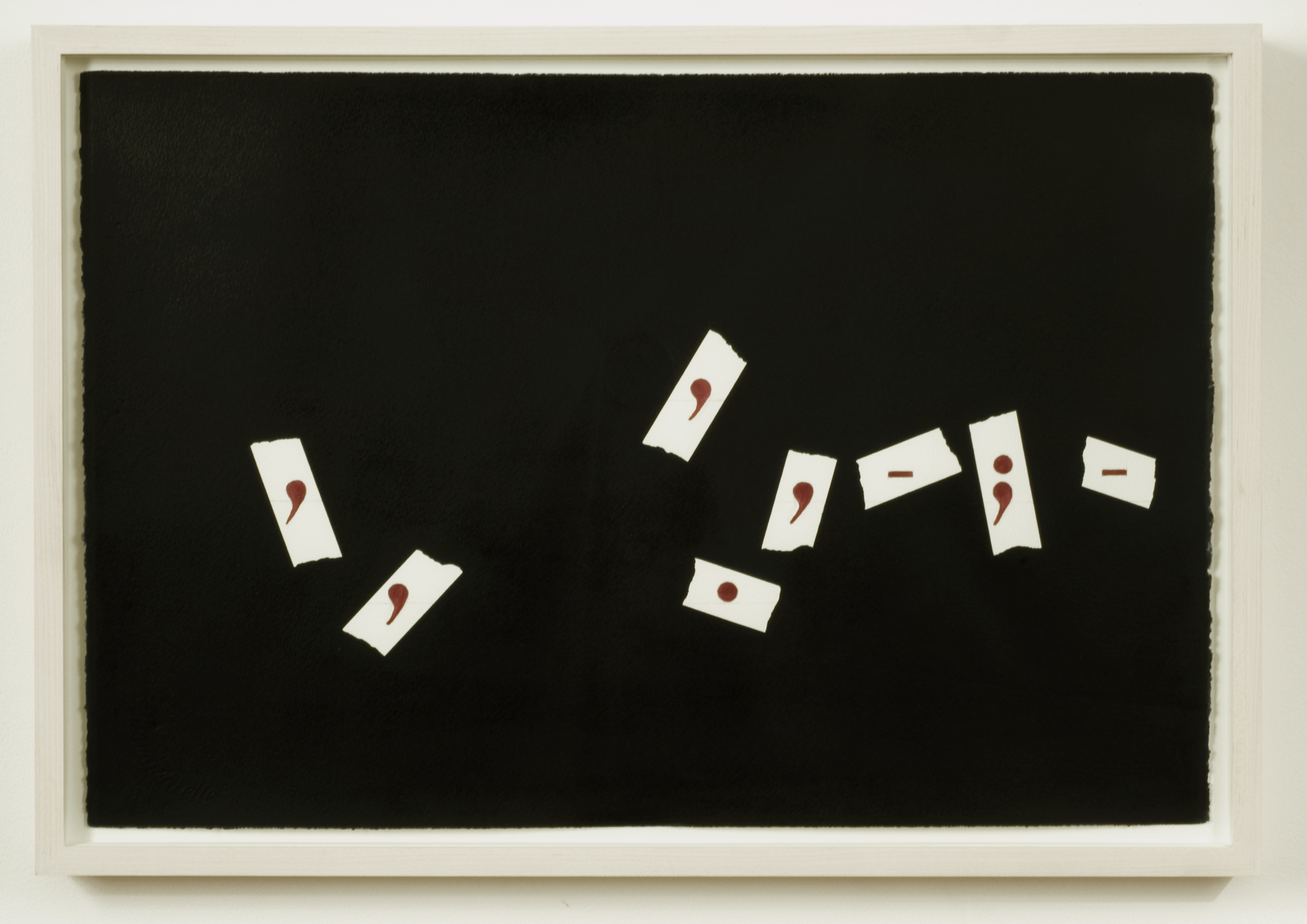 Curated by Julian Haladyn
May 14th to June 27th, 2015
Opening reception: Friday, May 22nd at 5:00 P.M.
Free admission
Since 2005 Toronto artist Janice Gurney has produced a series of paintings based on the sixteen translations of The Meditations of Marcus Aurelius that have been published since 1634. With every translation acquired for her personal library, Gurney would undertake another painting in the series.
Instead of focusing on the nuances of the translator's words, as one might expect, Gurney looks at the differences in punctuation. Red commas, dashes and periods float on a dark blue ground. Gurney then photographed them displayed in various galleries and faculty offices, extending the project further.  Curated by Julian Jason Haladyn, Janice Gurney: All the Spaces is accompanied by an eponymous book with essays by Miriam Jordan and Jeanne Randolph.
Janice Gurney completed her BFA from the University of Manitoba in 1973. She has lived in Toronto since 1977. In 2007 Gurney completed a Masters of Visual Studies degree (with a collaborative degree in Book History and Print Culture) at University of Toronto and received a doctorate in Art and Visual Culture from Western University in 2012.
Based on the dates of translation Janice Gurney has selected works from the collection by contemporary artists for inclusion in the exhibition. Artists selected include Eric Atkinson, Ron Benner, Ivan Eyre, Jean Hay, Les Levine, Patrick Mahon, David Merritt, and Jennie White.
Gurney's work is in many collections, including the National Gallery of Canada, Art Gallery of Ontario, Winnipeg Art Gallery, Museum London, McIntosh Gallery, Mendel Art Gallery, and the Robert McLaughlin Art Gallery.