Organized and circulated by Carleton University Art Gallery
Curated by Jesse Stewart

Starting March 19th, his project Very Nervous System (1986-2004) will be on view.  Curated by Jesse Stewart, this piece is a landmark interactive sound installation that has no visual component. Instead, it uses video surveillance technology, synthesizers, a sound system, computers, and image-processing software to translate movement into music and/or sound. 
The gallery will appear to be empty, but when visitors pass through it, their movements will be converted into sounds that are played back to them through speakers. Visitors can "sculpt" the sound through a dynamic process of experimentation, improvisation and play. Rokeby has called the installation a "transforming mirror" that reflects and refracts our actions in space and time as well as our embodied sense of self.  David Rokeby is an internationally renowned artist and Governor General's award-winner based in Toronto. His work has been performed and exhibited across Canada, the United States, Europe and Asia, including The National Gallery of Canada, the Whitney Museum in New York, and the Venice Biennale of Art. 
Please join us to hear David Rokeby speak about his engaging practice as part of the Art Now! Speakers' Series on Thursday, March 19th at 7P.M. at North Campus Building in room 113 followed by the exhibition's opening reception at McIntosh Gallery.
An essay on David Rokeby's Very Nervous System (1986-2004) by McIntosh Gallery interns Stephanie Anderson and Margherita Papadatos can be found here.
Image: 
David Rokeby, Very Nervous System (1986-2004)
Video camera, computer, custom software
Collection of Carleton University Art Gallery: Purchased in 2009 with assistance from the Friends of the
Art Gallery, the Elizabeth L. Gordon Art Programme and the Canada Council for the Arts
Photo courtesy the artist
---
Maurice Stubbs: Primary Forces
Curated by Catherine Elliot Shaw
March 19 to May 9, 2015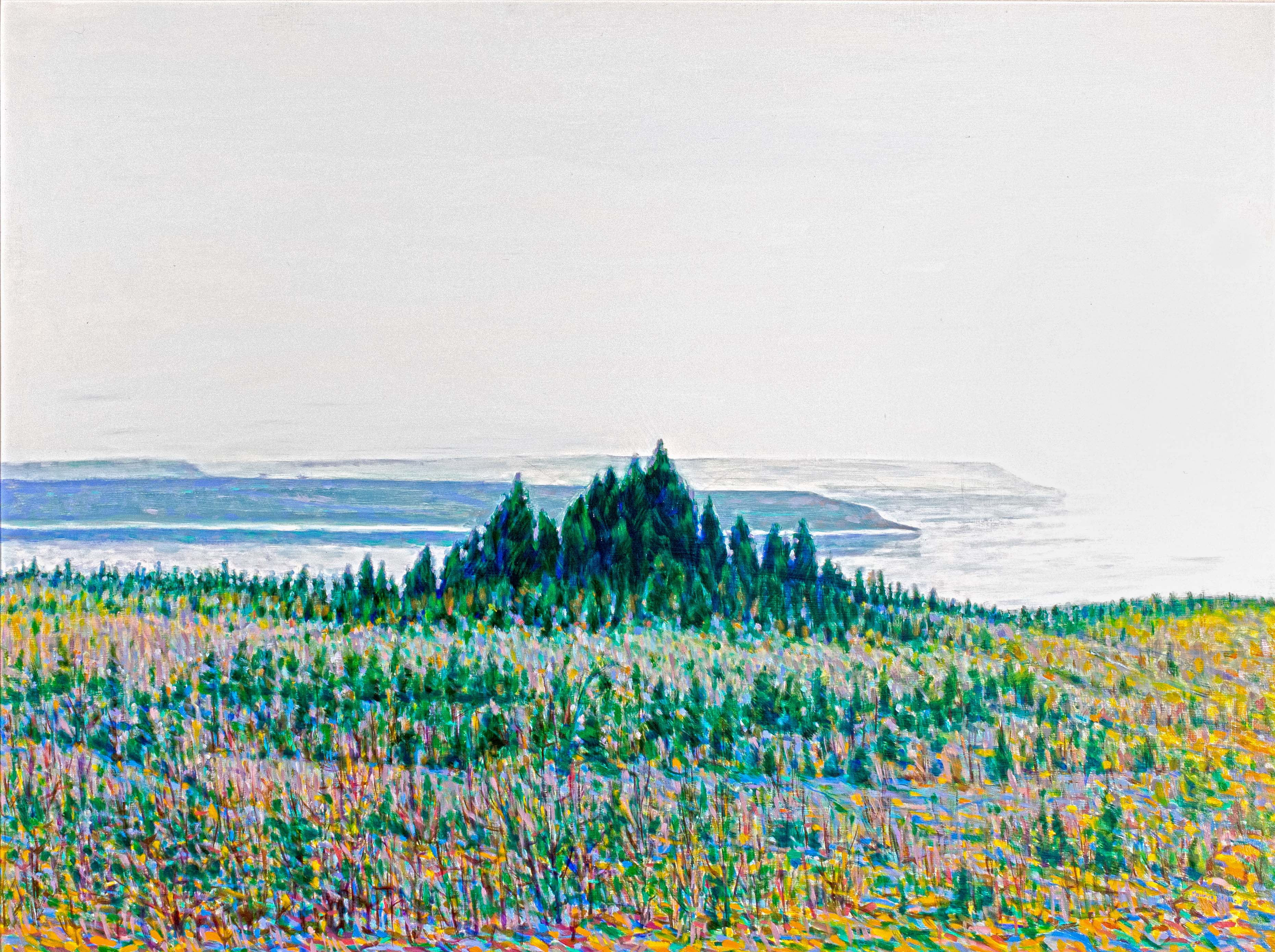 A native of Western Australia, London artist Maurice Stubbs has been engaged in an art practice spanning seven decades. Like Cézanne, he chooses to work directly from nature to capture the transient qualities of movement and light in the Canadian landscape. In luminous, abstract washes or swaths of strong, rich colour, his paintings invite the viewer to explore and question the ordering of visual experience through memory and intuition.  Complementing this exhibition is a book that situates the artist's paintings within the context of the development of modernism and post-modernism in Australian and Canadian art.
An interview between McIntosh Gallery interns Grace Bedwell and Kimberly Barton is available here.