"Behind the Lines" Book Launch
"Behind the Lines" Book Launch
Behind the Lines: Canada's Home Front During the First and Second World Wars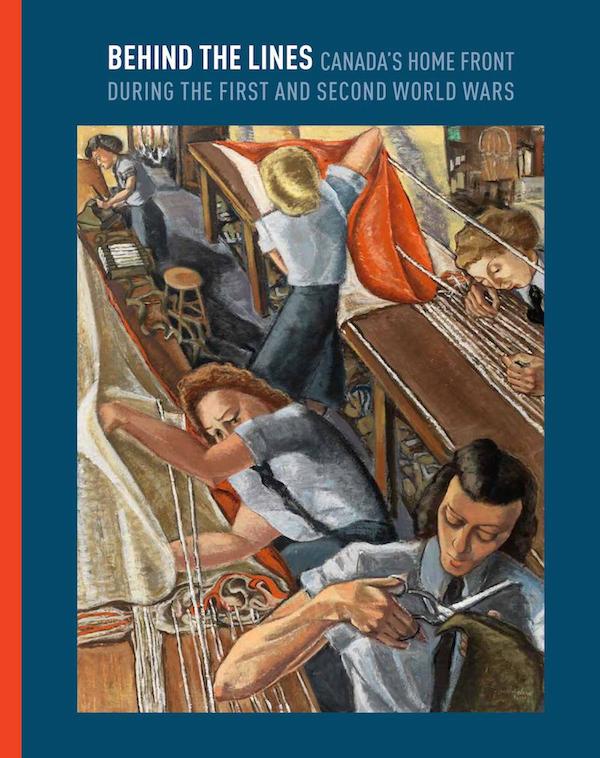 Book Launch and Signing
November 7th, 1 PM – 3:30 PM
The Royal Canadian Regiment Museum at Wolseley Barracks
701 Oxford Street East, London, Ontario
Free and accessible parking  
$50 for the book, cash and cards accepted
As our 75th anniversary comes to a close, we are pleased to launch this richly illustrated, 300-page hard cover publication based on the exhibitions presented earlier this year. Featuring essays and articles by some of Canada's most distinguished historians and scholars, this new resource provides Londoners and other Canadians with insights into the pervasive influence, unprecedented change, and upheaval of Canadian home life during both world wars including little known stories and contributions of diverse communities:
• First Nations involvement
• Women in the workforce
• Japanese internment camps
• German Prisoner of War camps
• Canadian Jewish women during the Second World War
• First World War postcards between the home front and the battlefield
• Artists' depictions of the home front
• War production and consumer culture
 In addition, there are special highlights on the wartime contributions of Western University including the development of radar, the special chemistry course designed to train the female lab technicians who developed synthetic rubber, and the legacy of two field hospitals staffed by our medical faculty and students. And there are many stories brought to life through rare artefacts: flying ace Eddie McKay, Canadian Army Chaplain Fr. Walter Brown who landed at Normandy, even the address by General Sir Arthur Currie when he dedicated the Middlesex County tower of University College in 1924.
Please join us anytime between 1 and 3:30 PM to meet the authors and have your copies signed.
Many of the authors (Dr. Laura Brandon, Dr. Graham Broad, Dr. Susan Butlin, Olivia Chlebicki, The Rt. Rev. William G. Cliff, Catherine Elliot Shaw, Dr. Helen Gregory, Evan Habkirk, Dr. Andrew Iarocci, Dr. Amber Lloydlangston, Alan Noon, Michael O'Hagan, James Patten, Nancy Geddes Poole, Dr. Aldona Sendzikas, Jennifer Shaw Lander, Dr. Jonathan F. Vance) will be in attendance. After the launch, the book will be available at Brown & Dickson Booksellers https://www.brownanddickson.com/
McIntosh Gallery thanks the Western Canada 150 Committee for its generous support of this project. For more information, higher resolution images, or to receive a complimentary review copy, please contact Mitra Shreeram, Communications and Outreach Coordinator, mshreera@uwo.ca, 519 661-2111 ext. 87576 McIntoshGallery.ca
Facebook / Twitter / Instagram: @McIntoshGallery