2015
Past Programs and Events 
Gordon Monahan's kinetic sculptures, computer-controlled sound environments and videos span an array of genres from avant-garde concert music to multi-media installation and sound art. As a composer and sound artist, he contrasts natural acoustical phenomena with elements from media technology, the environment, architecture, popular culture and live performance. The renowned American composer John Cage once said, "At the piano, Gordon Monahan produces sounds we haven't heard before."
 Beginning in the late 1970s, Monahan created sound works using elements of natural forces and the environment, eventually constructing string installations activated by wind (Long Aeolian Piano, 1984-88), water (Aquaeolian Whirlpool, 1990) and by indoor air draughts (Spontaneously Harmonious in Certain Kinds of Weather, 1996). His work is a hybrid of science, music and performance art, where minimalist trance music based on the Doppler Effect contrasts with issues central to performance art such as physical struggle and "implied threat".
 Monahan was the recipient of a 2013 Governor-General's Award in Visual and Media Arts. He won first prize at the 1984 CBC National Radio Competition for Young Composers and, in 1988, he was chosen as CBC Radio's entry to the International Rostrum of Composers in Paris. Monahan has been artist-in-residence at the Banff Centre for the Arts (1990), the Exploratorium in San Francisco (1991), D.A.A.D., Berlin (1992-93), the Western Front, Vancouver (1999), Podewil, Berlin (2002), Kunsthalle Krems, Austria (2006), Museumsquartier, Vienna (2008), and a fellow with the New York Foundation for the Arts (1991). Monahan lives near Meaford, Ontario and is co-director of the Electric Eclectics Festival.
About the Works:
Piano Mechanics
A work for solo piano in nine movements. In this piece, the acoustical properties of the piano are explored. The piano is not treated as a traditional concert instrument, but rather as a machine for the synthesis of sound. An extreme, un-pianistic keyboard technique is used to excavate acoustical sounds that are not normally associated with the piano.
Speaker Swinging
An experiment for three or more swinging loudspeakers and nine audio oscillators in an enclosed space. The subsequent acoustical processes of phasing, vibrato, and tremolo are fundamental to the work, as are the elements of sweat, struggle, fear and seduction. Speaker Swinging grew out of a desire to animate the typical electronic music concert and, in effect, to realize the loudspeaker as a valid electronic music instrument in itself. It was inspired by Pontiac Trans Ams cruising on a hot summer night with Heavy Metal blaring. As they passed, there was that fleeting moment of wet, fluid music, when one tonality melts into another.
Organized by VibraFusionLab and McIntosh Gallery. Presented in collaboration with Aeolian Hall and Sweet Magic London. We gratefully acknowledge the funding support of the Ontario Arts Council, the Canada Council for the Arts and the Social Sciences and Humanities Research Council
For more information, contact David Bobier, Director, VibraFusionLab at (226)272-5185, bobierdavid@gmail.com or visit www.vibrafusionlab.com.
March 8, 2015 at 2 P.M.
Darryl J. King Student Life Centre Auditorium, King's College
Sarah Milroy is the former editor and publisher of Canadian Art magazine, co-founder of the Canadian Art Foundation, and former staff art critic for The Globe and Mail (2000 to 2010). Based in Toronto, she is a frequent contributor to various publications including The Walrus, Canadian Art and Border Crossings, and has contributed to catalogues on the work of Greg Curnoe, Jack Chambers, Mary Pratt and Gathie Falk. Milroy wrote for Jason McLean: If you could read my mind, published in 2015 by McIntosh Gallery and Black Dog Publications, London, UK, and is the co-curator of the exhibition From the Forest to the Sea, Emily Carr in British Columbia, a co-production of Dulwich Picture Gallery, London, UK, and Art Gallery of Ontario, where it will be presented from April 11th to July 12th, 2015. 
March 19, 2015 at 7 P.M.
North Campus Building, Room 113

ArtNow! Speakers' Series: David Rokeby
David Rokeby is an internationally renowned artist and Governor General's award-winner based in Toronto. His work has been performed and exhibited across Canada, the United States, Europe and Asia, including The National Gallery of Canada, the Whitney Museum in New York and the Venice Biennale of Art. On the occasion of his exhibition at McIntosh Gallery, he will be speaking about his work.
Starting March 19th, his project Very Nervous System (1983-2004) will be on view at the McIntosh Gallery. Curated by Jesse Stewart, this piece is a landmark interactive sound installation that has no visual component. Instead, it uses video surveillance technology, synthesizers, a sound system, computers, and image-processing software to translate movement into music and/or sound. The gallery will appear to be empty, but when visitors pass through it, their movements will be converted into sounds that are played back to them through speakers. Visitors can "sculpt" the sound through a dynamic process of experimentation, improvisation and play. Rokeby has called VNS a "transforming mirror" that reflects and refracts our actions in space and time as well as our embodied sense of self. Please join us to hear Rokeby speak about his engaging practice prior to the exhibition's opening reception at McIntosh Gallery at 8PM. Presented by the Department of Visual Arts in partnership with the McIntosh Gallery.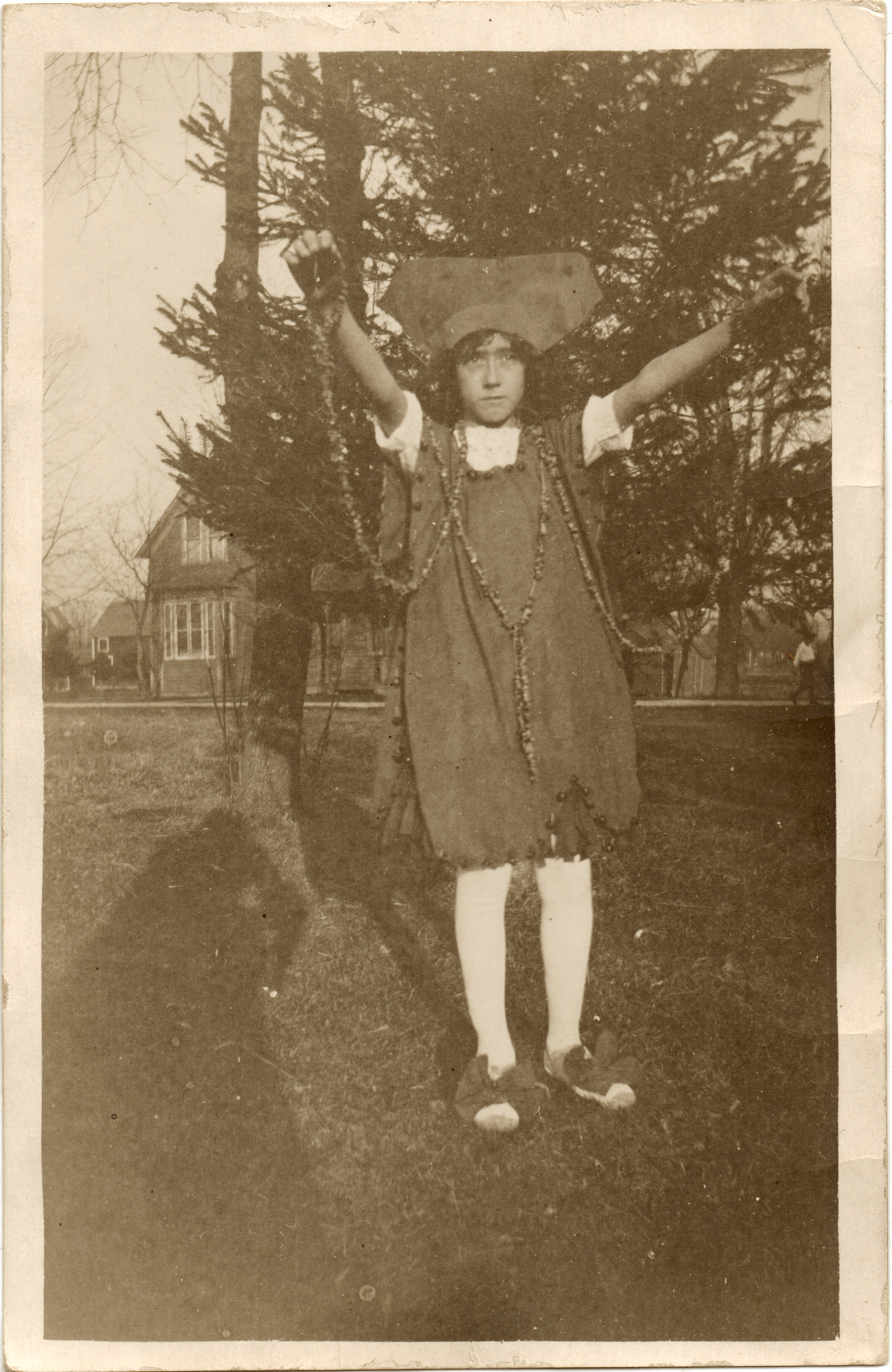 March 26, 2015 at 7 P.M.
DNA Artspace, 123 Dundas Street

Parker Branch: Has Things in Common
Parker Branch is a collaboration between London artists Anna Madelska and Jason Hallows that straddles curatorial and studio practice. Through over 30 projects spanning six years, it has established meaningful dialogues among objects- artworks, found objects, organic materials- from an array of sources. The DNA exhibition coincides with the launch of a 100-page eponymous book with texts by Jen Hutton and E.C. Woodley, published by McIntosh Gallery Curatorial Studies Centre. 
Shelley Niro: Seeing Through Memory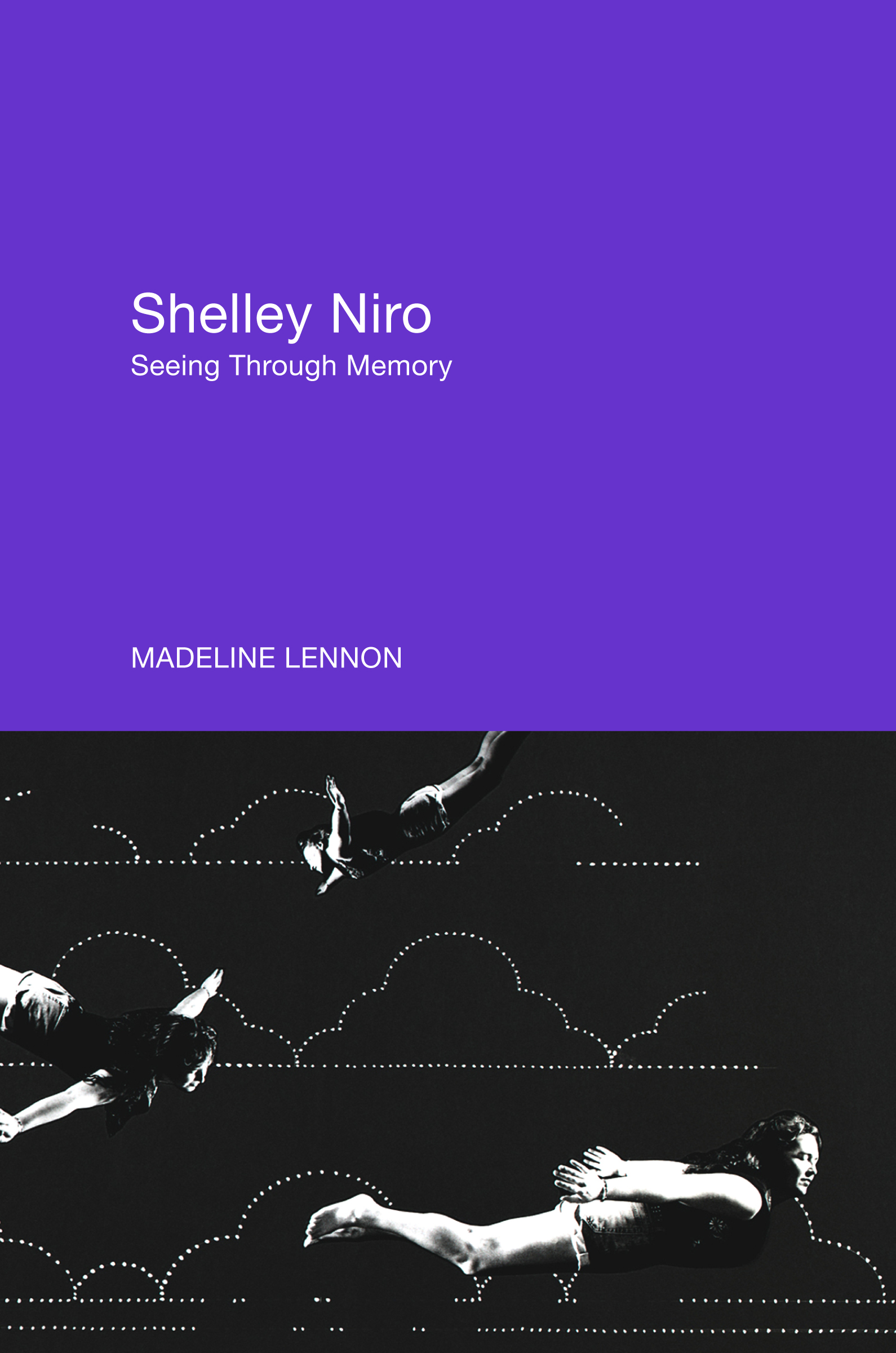 Book Launch:  Sunday, March 29, 2015 at 2P.M.
Faculty of Arts and Humanities Atrium, Western University 

 Author Madeline Lennon's Shelley Niro: Seeing Through Memory is the latest volume in the Canadian Artist Monograph Series (CAMS) published by London, Ontario-based Blue Medium Press. It is the first major book devoted to Niro, an internationally-acclaimed First Nations artist and filmmaker from Brantford, Ontario. The author and the artist will discuss the project and autograph copies of the book at the event.
Dismantling Prisons: Legislative Art and Prison Architecture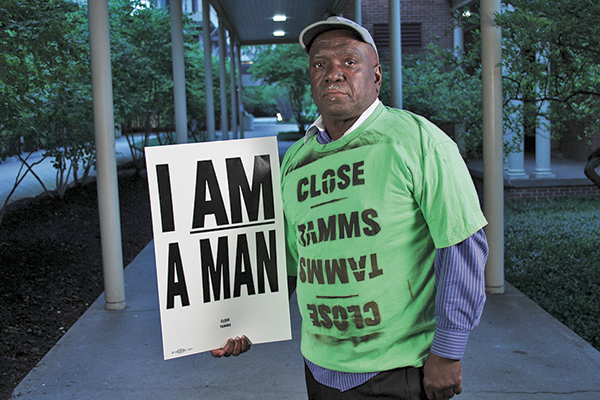 Curated by Eugenio Salas
Museum London, 421 Ridout Street North
Sunday, April 12, 2015 at 1:30P.M.
The Prisoners' Justice Film Festival is a London, Ontario coalition of activists and grassroots organizers interested in raising awareness of the expansion of the prison industrial complex (PIC). With the goal of initiating a dialogue about the PIC and alternative forms of justice, you are invited to DISMANTLING PRISONS: Legislative Art + Prison Architecture, an event featuring the launch of Scapegoat magazine's latest issue on incarceration followed by the Canadian premiere of two videos, the first by American artist Laurie Jo Reynolds and the second produced by Creative Time about her work at the Tamms Correctional Center. Curated by Eugenio Salas, this free event has been organized by the Prisoners' Justice Film Festival in collaboration with McIntosh Gallery and Museum London, where the event will be held.
Madeline Lennon's Shelley Niro: Seeing Through Memory is the latest volume in the Canadian Artist Monograph Series (CAMS) published by London, Ontario-based Blue Medium Press. It is the first major book devoted to Niro, an internationally-acclaimed First Nations artist and filmmaker from Brantford, Ontario. The author and the artist will discuss the project and autograph copies of the book at the event.
LOMAA is pleased to host Chris McNamara as the tenth, and final, participant in its 2014-2015 Visiting Artist Program. During his stay McNamara, an established Ann Arbor/Windsor-based sound and video artist, will be presenting 2 exciting programs to the London Arts community. McNamara will host a workshop on video mixing, where the results will be incorporated into his live audio/visual performance the following night. McNamara's performance, City Symphonies, will conclude with a live improvisational set with London musicians Cailen Dye and Ian Doig-Phaneuf. These events are co-presented with McIntosh Gallery.
Chris McNamara - Video Mixing Workshop
May 1, 2015 at 3P.M. 
$10 or $5 for LOMAA members
VibraFusionLab, 355 Clarence Street
This workshop will feature a demo and discussion examining live video mixing and what it can bring to a live performance. Participants can see the process of arranging a "video set" and take part in a live video mix with audio accompaniment. The best way to experience this will be to have video element contributions from those who are attending the event. See below for suggestions of what to record and best practices. The results from this workshop will be incorporated into Chris McNamara's performance the following day.
Suggestions for shooting:
The focus of this performance is based upon the idea of the hidden narratives of a city. You can shoot images of London at various times of the day or night - with an eye towards revealing and describing the places that resonate for you. Is the place you are shooting filled with people? Empty and haunted? Did someone just leave the frame - yet there is some evidence of their absence? Is this a good street to dance on? To linger and watch the flow of human activity?
To get the best images try to use a tripod or some other means to steady your shot. You can use any kind of camera or cell phone device as long as you can record the files in a QuickTime format (.mov files are the best). If you are able to record sound as well, do so. Please bring the footage to the workshop on a portable USB (Apple and PC adaptable) hard drive.
 Pre-registration is required. Please email lomaa.vaprogram@gmail.com with questions or to reserve a spot as space is limited.
Chris McNamara - City Symphonies (Live Audio/Visual Performance)
May 2, 2015 at 7P.M. 
$5 or PWYC
VibraFusionLab, 355 Clarence Street 
City Symphonies is a live audio/visual performance by Christopher McNamara that will feature visual and sonic contributions from the previous day's workshop. The performance will be followed by a live improvisational set with London musicians Cailen Dye and Ian Doig-Phaneuf.
This event will be licensed and refreshments will be provided.
Christopher McNamara is an Ann Arbor & Windsor-based video and sound artist and educator. He has exhibited and performed his work extensively in Canada  the U.S. and in Europe. In the Fall of 2004 his work was included in Shrinking Cities at Kunst Werke in Berlin and most recently he presented a solo exhibition at the Robert McLaughlin Gallery in Oshawa, ON and at the Thames Art Gallery in Chatham, ON.
He is the recipient of numerous grants, awards and fellowships including the OAC Media Arts Grant (2008, 20101, 2012) and the Joan Chalmers Fellowship (2015).
His video, Establishing Shots premiered at the International Film Festival Rotterdam in 2007 and it went on to numerous other festivals.
His Festival appearances include Mutek in Montreal, the Detroit Electronic Music Festival and Spark Festival of New Electronic Music at the University of Minnesota.
McNamara was a founding member of the electronic music and art collective, Thinkbox. His more recent music and live cinema projects and collaborations include Noiseborder Ensemble and nospectacle. He has releases on Affin, Overlap.org, & Detroit Threads.
Organized by the Public Humanities at Western
Friday, October 9
9:30AM - 5:00PM
Open to everyone on campus and in the community, we invite you all to (re)discover Franz Boas, a multidisciplinary thinker whose work will be of interest to those in the humanities, social sciences, education, FIMS, and beyond. We're also celebrating the first published volume from the Franz Boas Project, based here at Western. 

Franz Boas (1858-1942) was a protean figure. His stature as founder of professional anthropology in North America is but the tip of an iceberg. 

This symposium explores Boas' identity within multiple discourses of public life, each revealing a different Boas, largely unknown to the others. Our speakers explore his internationalism (Canada, the U.S., Boas' native Germany, Mexico, Russia), his interdisciplinarity (from psycho-physics to geography to ethnology; linguistics, folklore, art, musicology, Indigenous Studies), his pioneering fieldwork with the Inuit and on the North Pacific Coast, his recording of oral traditions for "the native point of view" as expressed in Indigenous languages, his unflinching commitment to social justice (African-Americans, women, Native Americans), his seminal critique of race and racism, his opposition to war and support of refugees and immigrants, his insistence on the priority of science over nationalism. 

Each of these Franz Boases achieved enough to secure a lasting reputation. He was a troublesome intellectual who extended each of his preoccupations beyond the boundaries of the academy and challenged the academy to do likewise. 

The Franz Boas Papers Project, based here at Western, has assembled an international editorial team to produce a complex revisionist view of the multiplicity of Boas through a series of thematic volumes based on his personal and professional correspondence. This symposium celebrates publication of the first volume, Franz Boas as Public Intellectual: Theory, Ethnography, Activism, edited by Regna Darnell, Michelle Hamilton, Robert L.A. Hancock and Joshua Smith (University of Nebraska Press, 2015).
Organized by McIntosh Gallery Student Projects Committee

Western's 154-hectare park-like grounds feature outdoor sculptures from the McIntosh Collection by Canadian artists including Tom Benner, Doug Mitchell, Reinhard Reitzenstein, Miho Sawada, Bill Vazan and Ed Zelenak. With more than 10 public art pieces on campus there's a lot to see. The Public sculpture Scavenger Hunt invites students to snap a picture of a campus sculpture for a chance to win. Post a photo of a campus sculpture to Twitter or Instagram with the hashtag #mcintoshgallery for a chance to win one of two fifty dollar Spoke giftcards. Every post is a chance to win.
Organized by the Arts and Humanities Student Council
Thursday, December 3
7 - 9PM
Join the Arts and Humanities Student Council in launching their publication Symposium. Symposium is a collection of art, images, and texts written by students in the Faculty of Arts and Humanities. Come out to celebrate the efforts of contributors and editors and enjoy live poetry performances. SYMPOSIUM is free.
Presented in collaboration with the School for Advanced Studies in Arts and Humanities
Thursday, December 10 from 4 to 6PM
McIntosh Gallery

Join us as we celebrate the season with festive music, handmade decorations, food and drink. Our latest exhibition catalogues, books, and greeting cards featuring art from the Alumni Collection, will be available for your holiday shopping. Free gift wrapping. This event is organized by the McIntosh Gallery Student Projects Committee and the SASAH Events Committee.

Our publications and our new Alumni Association Collection gift cards will be available during the event and are perfect for gift giving!