News
In Memoriam: Shelagh Jean Martin-Mclaren
Past Chair of the McIntosh Gallery Art & Travel Committee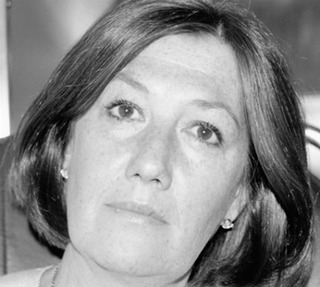 Peacefully with family by her side in London, Ontario on May 24, 2017. Beloved mother of Morgan and his wife Lisa Martin. Cherished 'Abadou' of Russell, Avery and Sawyer. Loving and proud wife of Richard and stepmother of Josh and his wife Victoria (grandmother of Alexis and Evatt) and Zachary and his wife Jessica. Dear sister of Gehl (John), Melanie (the late Michael), and Richard. She will be fondly remembered by her many nieces and nephews around the globe.

A graduate of Fine Arts at Western, Shelagh was a lover of the arts and an avid collector of antiquities and artwork. Her sense of style and appearance was impeccable. She enjoyed travel, gardening, bridge and backgammon, and playing with her dog Ginger. Most of all she loved gathering with family and entertaining her many friends at a beautifully set table. Shelagh was very grateful to her close friends who supported her every day.

A Service to Celebrate her Life will be held at St. John the Evangelist Anglican Church, 280 St. James St. at Wellington, London on Monday, May 29 at 11 am. Party to follow at the London Club, commencing at 1 pm. In lieu of flowers, memorial contributions to McIntosh Gallery at Western, Mission Services of London, May Court Club of London or a charity of your choice would be appreciated.

-Obituary from http://yourlifemoments.ca/sitepages/obituary.asp?oId=1022017 
Imperial Oil Ltd. Gives Major Painting to McIntosh Gallery
March 23, 2017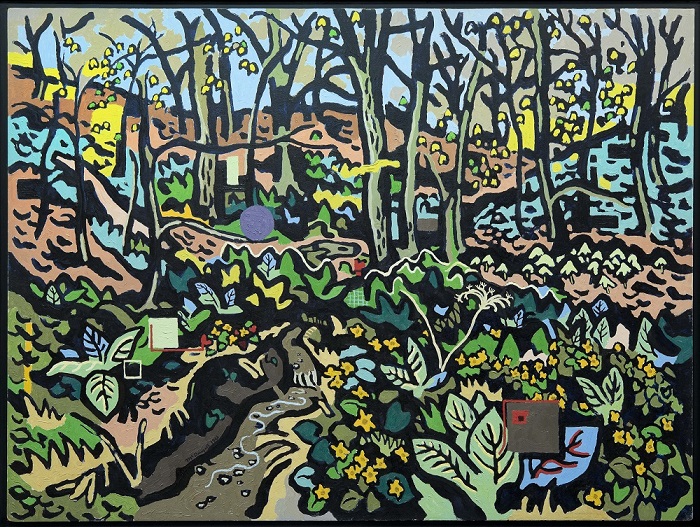 To celebrate Canada's sesquicentennial, Imperial Oil Ltd has donated an important painting, Summer Wildflowers 1961, by St. Thomas artist Clark McDougall to McIntosh Gallery at Western University.
McIntosh is one of fifteen galleries including the National Gallery of Canada, The McMichael Canadian Collection, Judith & Norman Alix Gallery, and the Glenbow Museum to receive works from the company which had collected art for more than 70 years.
"Imperial is pleased to give back to the communities in which we do business by honouring the legacy of Canadian artists from both past and present. This showcase of art will start conversations and honour our rich Canadian history at galleries nationwide." - Rich Kruger, Chairman, President and CEO of Imperial
St. Thomas native Clark McDougall rose to prominence in the 1960s for his Elgin County landscapes executed in his signature style.  He has been the subject of three retrospective exhibitions, most recently Fugitive Light: Clark McDougall's Destination Places co-curated by Dr. Anna Hudson and McIntosh Curator Catherine Elliot Shaw in 2011.  McIntosh's collection of over 4,000 works include 117 by McDougall. His archives are held by Western Archives.
In Memoriam kerry ferris (1949-2016)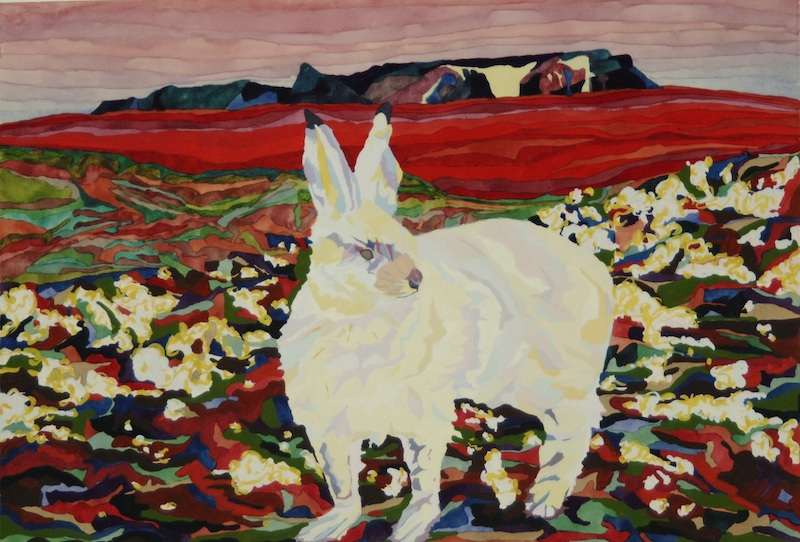 kerry ferris (Canadian, 1949-2016), Arctic Hare 1981. watercolour and graphite on paper, 45.7 x 66.3 cm, McIntosh Gallery, Western University. Purchase, W. H. Abbott Fund, 1983
McIntosh Gallery is saddened by the recent loss of local artist kerry ferris. The thirteen works representing her in the McIntosh Collection arose from her many travels including to the Canadian Arctic, Newfoundland, and the Galapagos Islands. Kerry's paintings embodied her belief that everything is connected by a cosmic life force, that a back yard, riverbank, glacier or beach is as important as any other place. We had the pleasure of presenting two solo exhibitions of kerry's work, Arctic Paintings in 1983 and Connections in 1996.  In her own words:
i remember through webs of light the calm
intensity of a knowledge of oneness—totality of
breath—all back yards or gardens are different,
but our own special to each heart—and the
heart and soul is the energy of silent movement
between nature and human beings who truly
care and love their environment—there is no
difference when one sees with light
kerry ferris
July 1999
In addition to her career as an artist, kerry was also a valued Western employee for 28 years in the Library Information Resources Management Department at Western Libraries.
Great Pile of Aging Flesh by Quintin Teszeri
McIntosh Gallery is pleased to present its latest publication,
Great Pile of Aging Flesh
, by Quintin Teszeri in response to the exhibition
Jewels in the Crown: The Western Alumni Association Art Collection
presented September 17 to October 24, 2015.
Click here to view.